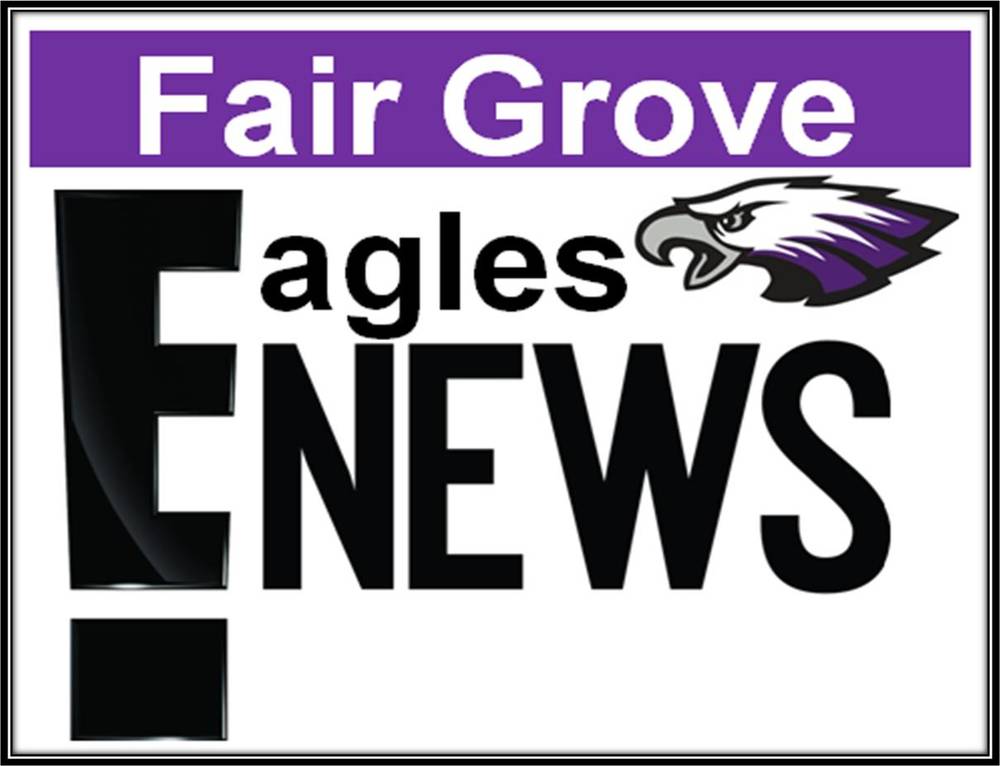 E-News week of Feb. 26th - Mar. 2nd
Lisa Bernet
Monday, February 26, 2018
2018-2019 SCHOOL DISTRICT CALENDAR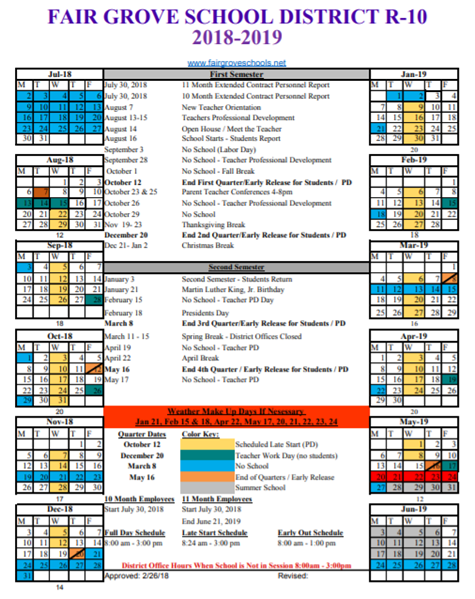 March Menus have been posted
Elementary Meal Menus
Middle & High School Meal Menus
February School Board Meeting – 2/26/18 at 7pm – Agenda
Spring Pictures (PK-12th) will be March 5th
(optional ordering online at Lifetouch)
Spring Sports Schedules:
FGHS Baseball
FGHS & FGMS Track
FGHS Softball
FGHS Girls Soccer
FGHS Golf
Be sure to download the FG School app on your phone and follow athletics to stay informed of inevitable weather changes to these calendars throughout the season.
ACT Study Session: Mrs. Wahlquist will be holding an ACT study session for juniors and any other interested student on Tuesday, Feb. 27 at 3:30-5:30 and repeating it at 6-8 pm. She will discuss testing techniques and tips and specifically looking at the English and Reading section strategies. Students must sign up on the list on her door so she know how many packets to make.
Volunteer Applications: If you plan on volunteering for an upcoming field trip please remember to complete the volunteer application form in plenty of time for it to be processed. Thanks - LINK TO FORM
Summer Dead Period: June 30 – July 8, 2018
(applies to ALL MSHSAA sports AND Band)
Fall Sports Dead Period: July 28 – August 5, 2018
(applies to Fall MSHSAA sports only)
Softball Practice & Parent Meeting Google Calendar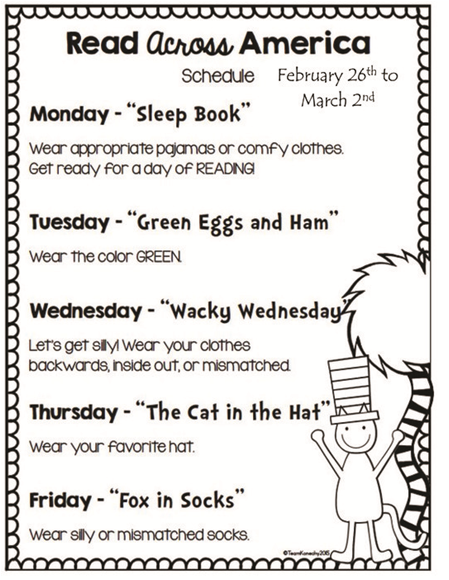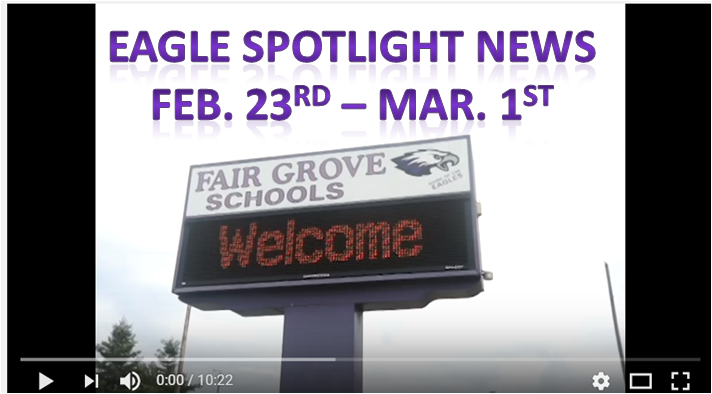 Eagle Spotlight News Feb. 23 - March 1st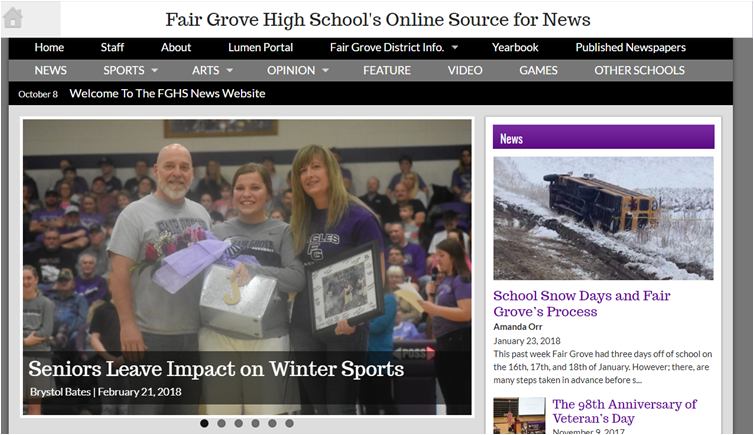 Check out the new FGHS student articles on the Eagle's Eye News website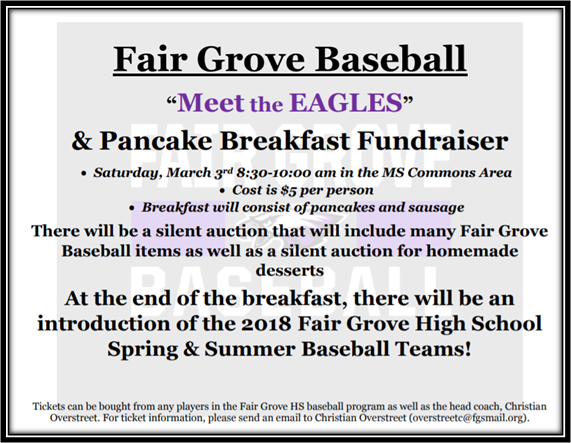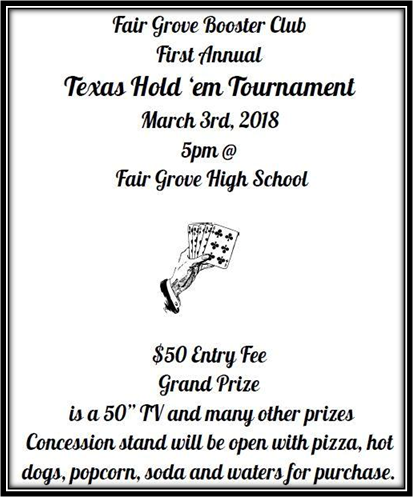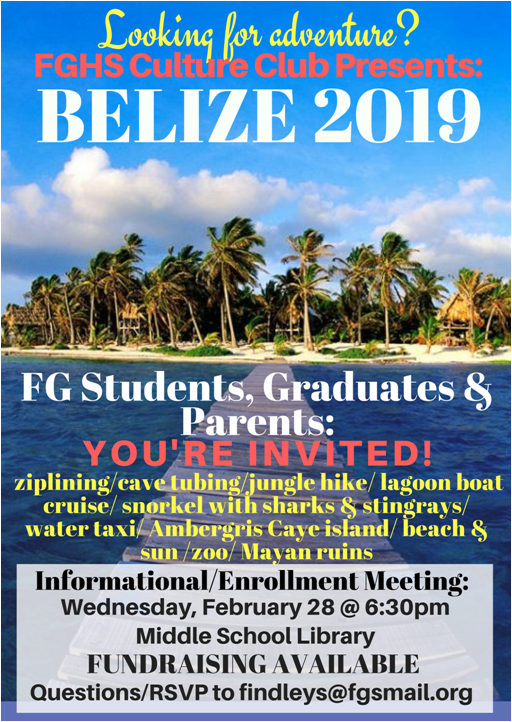 Any student wanting to participate in a spring sport in 2018 will need to have a physical on file in the HS office with Mr. Overstreet. All information on the physical form must be completed INCLUDING INSURANCE INFORMATION. Any athlete wanting to participate in a MSHSAA sanctioned sport must have a proof of insurance on file via the physical form. Link to physical form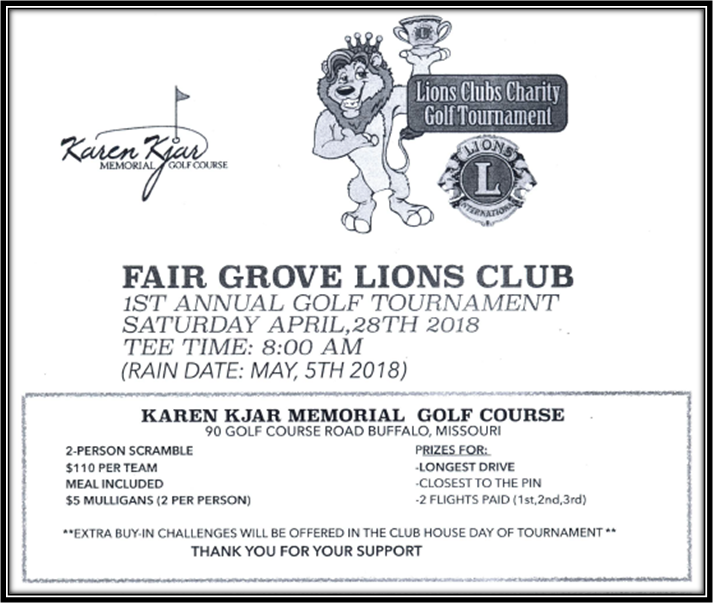 Lion's Club Golf Tournament Registration Form
Golf Tournament Hole Sponsorship Form