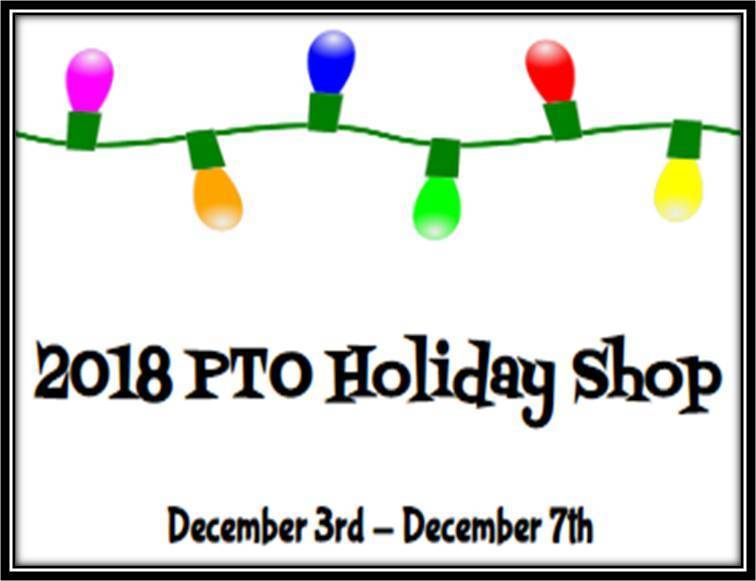 2018 PTO Holiday Shop Information
Mrs. Julie Hampton
Wednesday, November 28, 2018
2018 PTO Holiday Shop
December 3rd - December 7th
HO HO HO! Merry Christmas!!! Santa's helpers have been working hard this year to provide the opportunity for your child to experience the joy of giving! If you would like your child to participate in this year's holiday shop, please fill out the information below and send it to the school along with your money in time for your child's shopping day!
Your Child is Scheduled to Shop: during their library time
Please list below those you would like your child to shop for. This list typically includes parents, siblings, and grandparents but can also include teachers, friends, pets or any other special people in your child's life. Please indicate the desired price range for each participant. Gift options range in price from $0.25-$5.00. Our helpers will assist your child in finding and wrapping a gift for everyone on their list!!!
Thank you for your support and Happy Holidays to all!!!
We want as many kids as possible to enjoy the gift of giving.
If you would like to sponsor a child(ren) please indicate that total on the attached form.
Your student should be coming home with the attached form and some gift tags for you to complete with them - so be watching their bag for those.