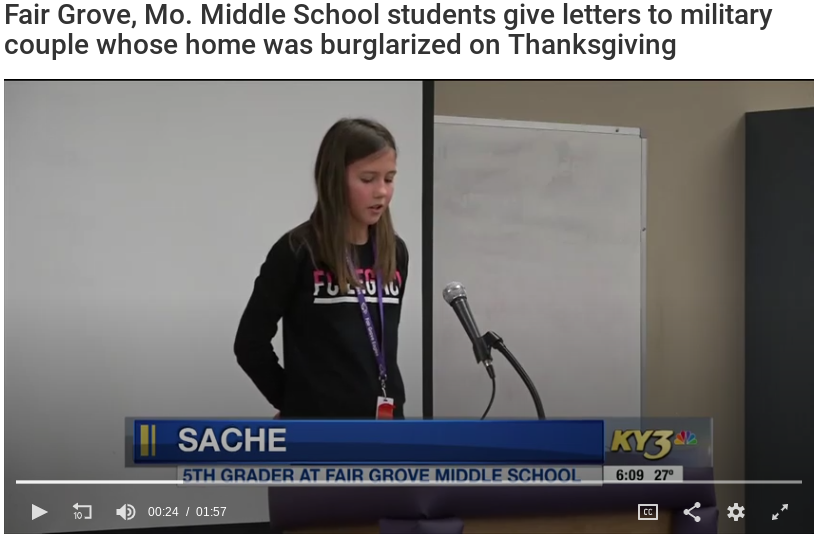 FG 5th Grade Gives Hope to Military Couple
KY3
Tuesday, December 04, 2018
FAIR GROVE, Mo. While some kids are writing letters to Santa this time of the year, other kids in Fair Grove, Mo. are writing them to one local military family.
Nicole Young and her husband were burglarized on Thanksgiving night while she was out celebrating the holiday with her family. Currently, her husband is serving in Iraq.
A few fifth-grade students read their letters to Nicole Young Tuesday, but more than 85 students voluntarily wrote letters.
Leola Bryce, their teacher, said she shared with the students the news story about Nicole Young and her family. She offered the students an opportunity to reach out. She said every student wanted to write a letter.
Nicole said that she is beyond grateful to the students, especially the ones who were brave enough to stand in front of everyone and read their letter. Nicole said she plans to send the letters to her husband who is deployed in Iraq.
But, Nicole said she had good news to share regarding the investigation. She said they have recovered her husband's truck and some of their belongings. But, she said she still has hope her wedding dress will be recovered too.