Dear Parent/Guardian: ONLINE REGISTRATION THROUGH LUMEN FOR THE 22-23 SCHOOL YEAR IS OPEN FOR ALL RETURNING STUDENTS. If you HAVE NOT completed online registration yet, please complete your registration process by August 5th. All parents/guardians received their Lumen login credentials in an email the 1st week of June to complete this task. If you are having a difficult time with the online enrollment, don't hesitate to get in touch with your building principal's office on August 2nd to schedule a time for August 4th to come in and register your student(s): Elementary Office 417-759-2233 x200 Middle School Office 417-759-2233 x300 High School Office 417-759-2233 x400 Principal Offices will reopen for the 2022-2023 school year on August 2nd with Tuesday - Friday hours of 8 am-3 pm. It is essential to know that the federal government has revoked the free lunch waiver for all students this year. Please complete the application for free and reduced lunches in your Lumen portal. You can find additional information by clicking on the back to school, returning student enrollment, or free and reduced tabs at
www.fairgroveschools.net
.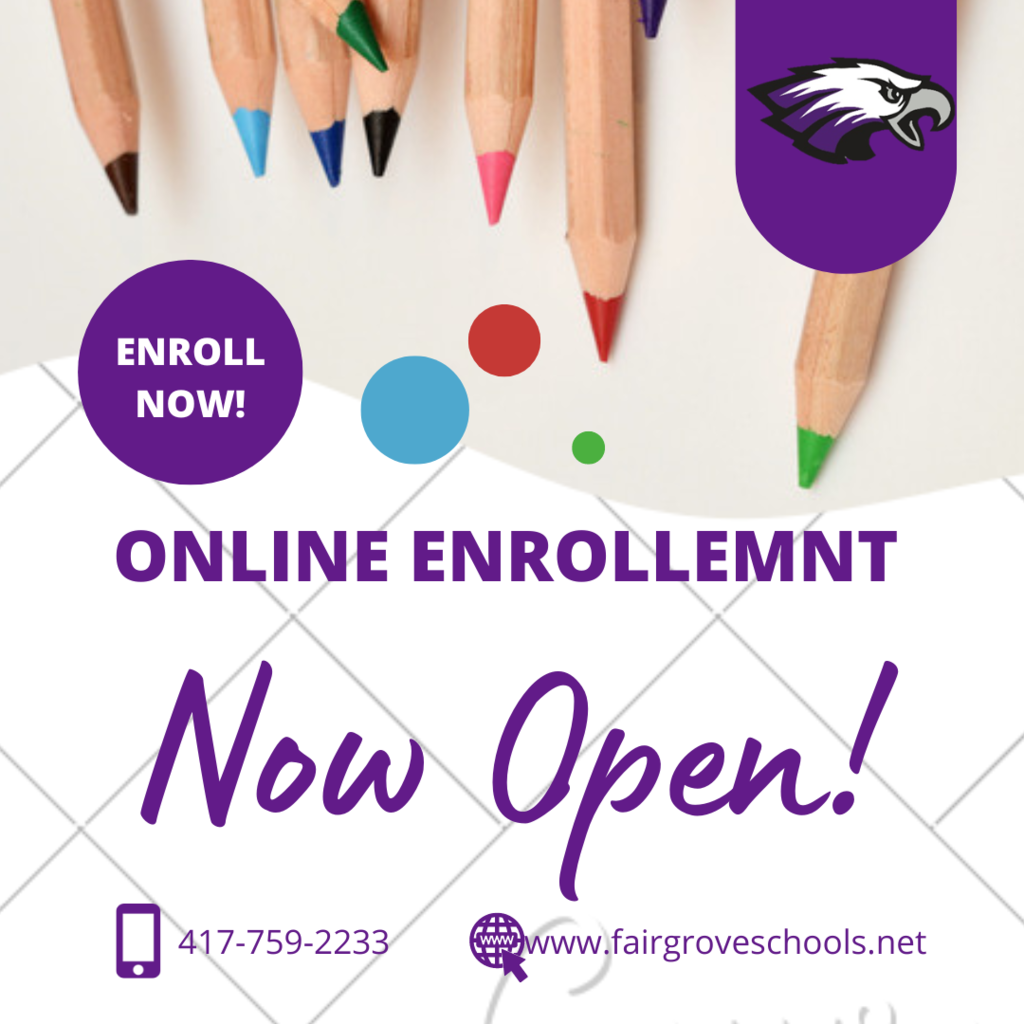 Just a reminder that school will be in session tomorrow, Monday May 23rd - Thursday May 26th! We also hope to see many of your smiling faces in Summer School.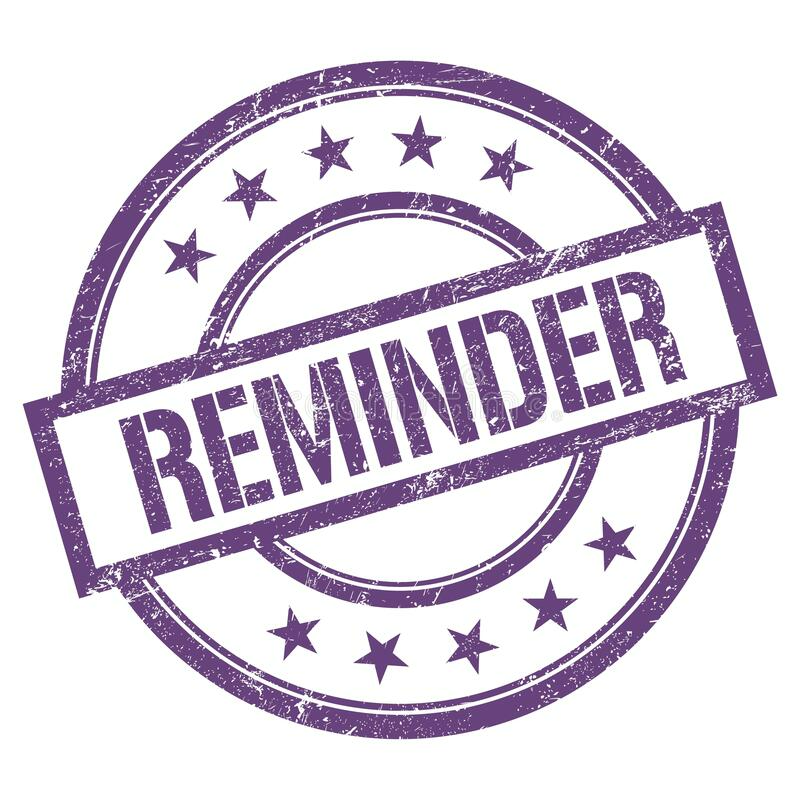 Don't forget about the FBLA FG Community Blood Drive in the FEMA shelter this Wednesday.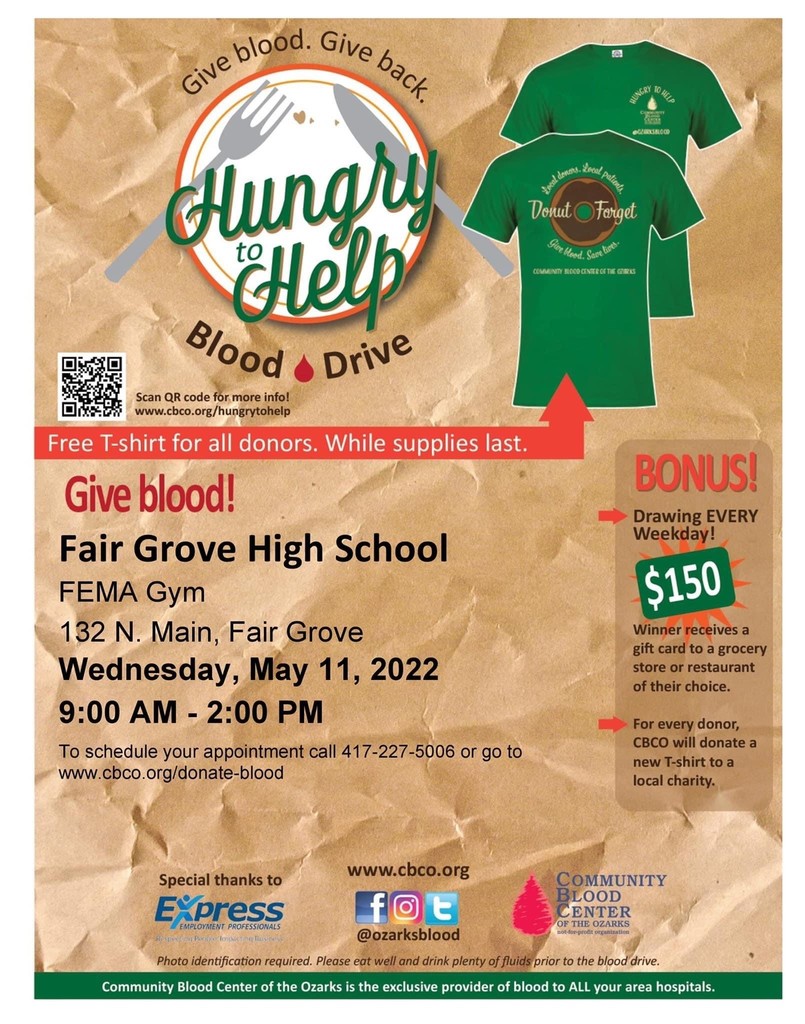 It's Teacher Appreciation Week! Let every hardworking teacher know how much you appreciate the job they do. Teachers pour their lives into their students providing love, knowledge, and hope for a better future. We are so thankful for the teachers of Fair Grove and everything they do for our kids.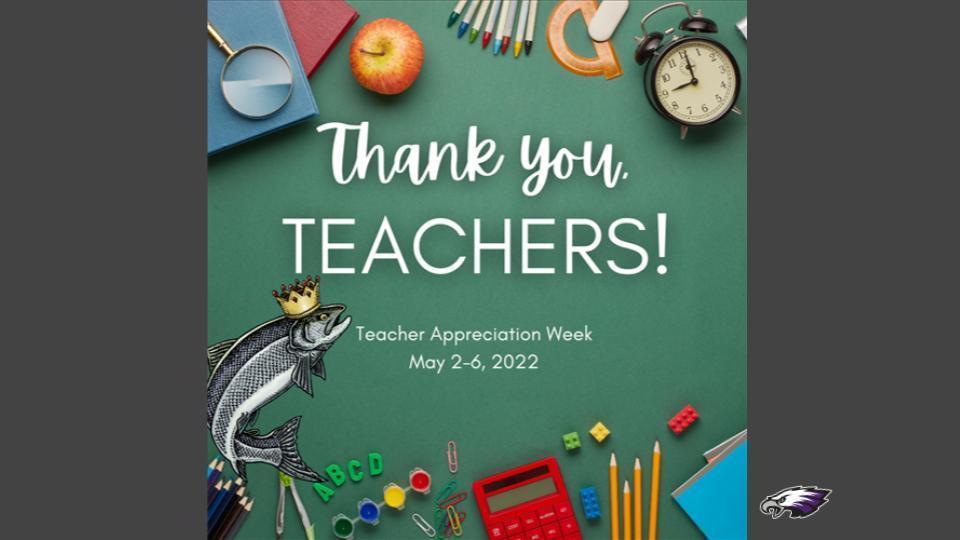 Reminder: Fair Grove School will be in session this Monday, March 21st for a snow make-up day.

Reminder: School is in session tomorrow for a snow make-up day.

Reminder that school will be in session for a snow make-up day tomorrow, Mon., Feb. 28th. Two of the three snow days from this past week (Feb. 23 & 24) will be made up on Mon., Mar. 7th and Mon., Mar. 21st. The Feb. 25th snow make-up date is still TBD.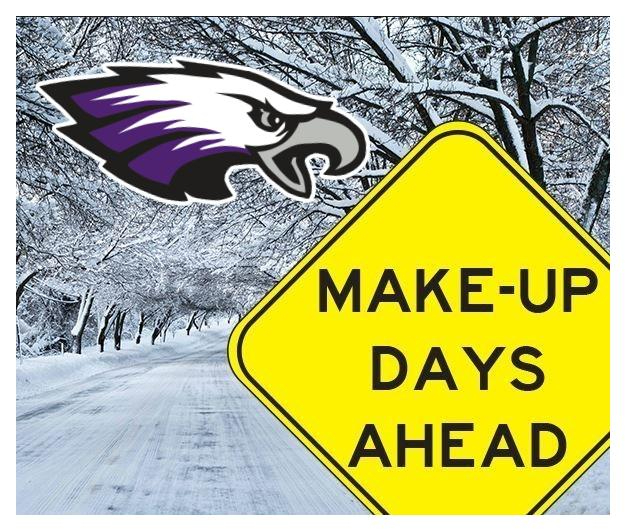 CUSTODIANS WANTED! Are increasing gas prices eating into your budget? Tired of driving to Springfield to work? WORK AT FAIR GROVE SCHOOL! No experience necessary for custodial positions Up to $13.00 per hour Part Time/Flex Time/Full Time with benefits options Call Mr. Bell at 417-759-2233x101 Apply online at
https://fairgroverx.tedk12.com/hire/index.aspx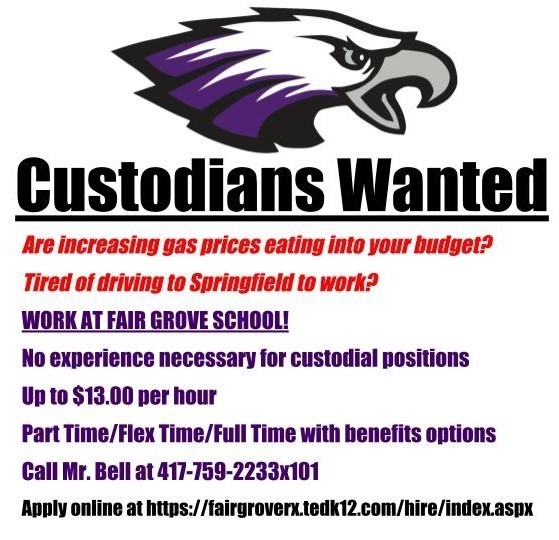 The FG School District had five AMI Days this year that have been utilized, so yesterday's inclement weather day will be made up on MONDAY, FEBRUARY 28th. If we miss additional days due to weather we will follow the priority make-up day schedule listed on the district calendar (in red) at
https://drive.google.com/file/d/10Dz4SKMPc07voo9f26HmWxhrnIZ4VUG2/view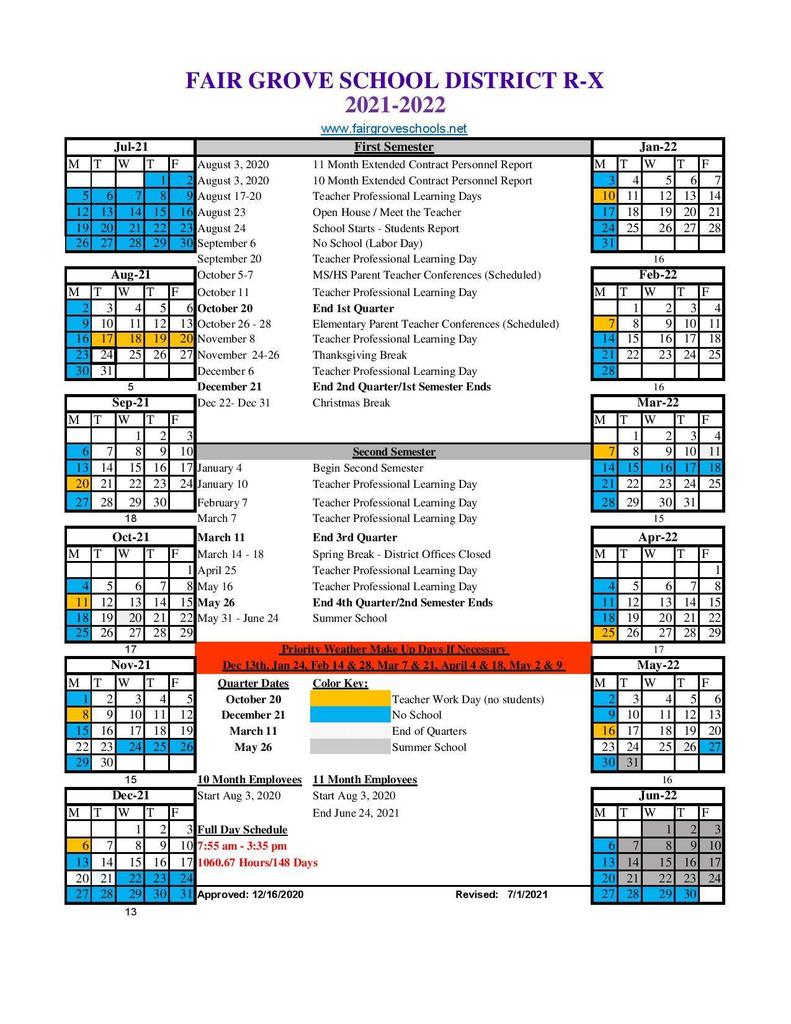 Athletic Booster's Cornhole Tournament postponed from Feb. 5th to Feb. 27th Please see the Fair Grove Athletic Booster Club Facebook page for further details:
https://www.facebook.com/FGBoosterClub

Free Invite to "Overflow the O" Jan. 29th... Alana Findley was on FIRE at the last Drury Basketball game and the FG Community has just been invited to receive FREE TICKETS to "Overflow the O" to come and watch her play! Tickets are first-come-first-serve... so reserve yours tickets today:
https://www.fairgroveschools.net/article/631071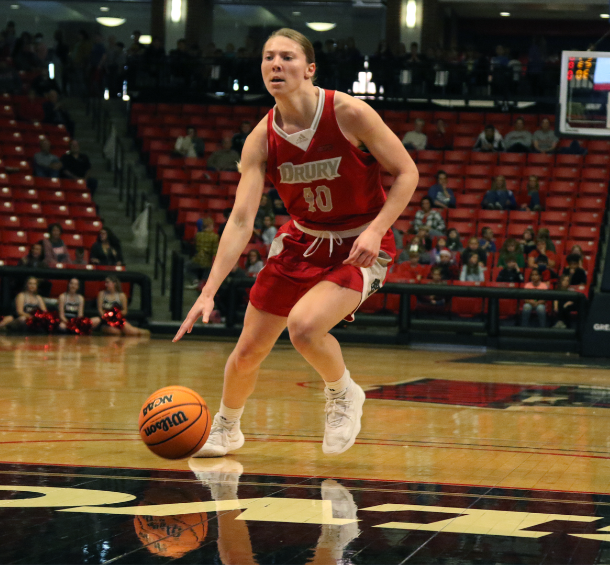 A message from Officer Bond: It was brought to our attention that an anonymous Instagram Account referencing Fair Grove School was posting vaguely threatening statements and friending some of our students. After a thorough investigation alongside the Fair Grove Police Department and Missouri Highway Patrol it was determined that this account and message is meant for a Fair Grove School in North Carolina and is in no way connected to our school. There is no threat to our school or community whatsoever.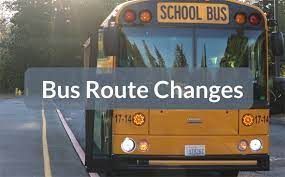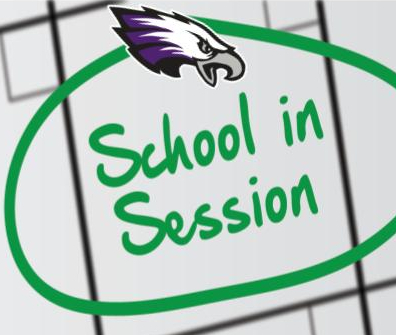 This is a reminder of the channels we have in place at FG School so anyone can report bad or even suspicious things. Please discuss the dangers of social media with your children and make sure they are aware of this way that they can tell us if they think something is wrong:
https://www.fairgroveschools.net/article/613406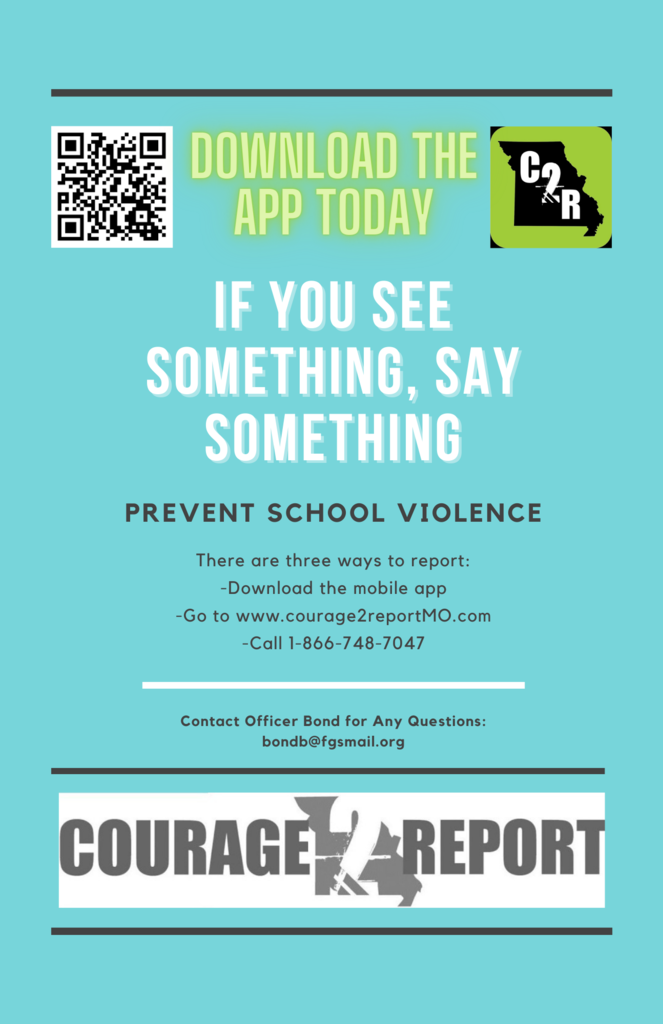 Parents/Guardians: Please check your email for a message from the Fair Grove Transportation Department regarding upcoming bus changes.

This is an official Fair Grove R-X School District message: We have become aware of a troubling post that has been shared widely this week on the social media platform TikTok as well as others like Instagram and Facebook. Student and staff safety is our primary concern. Out of an abundance of caution, our school resource/police officer is working with the local Police Department to ensure a safe and secure environment for our students. We will have additional security in place in each building tomorrow morning.

Due to a bus driver shortage, beginning January 3rd all Fair Grove R-X School District bus routes will have changes made to them. Route numbers will change and bus numbers will not be the route numbers (riders will reference the "RT" placard). All current riders' parents/guardians will be sent stop information including pick up and drop off times on December 16th. More information at:
https://sites.google.com/a/fgsmail.org/eaglehaulers/home/current-route-changes?authuser=0