FGMS Weekly Bulletin and Upcoming Events for March 13-25. Happy Spring Break!!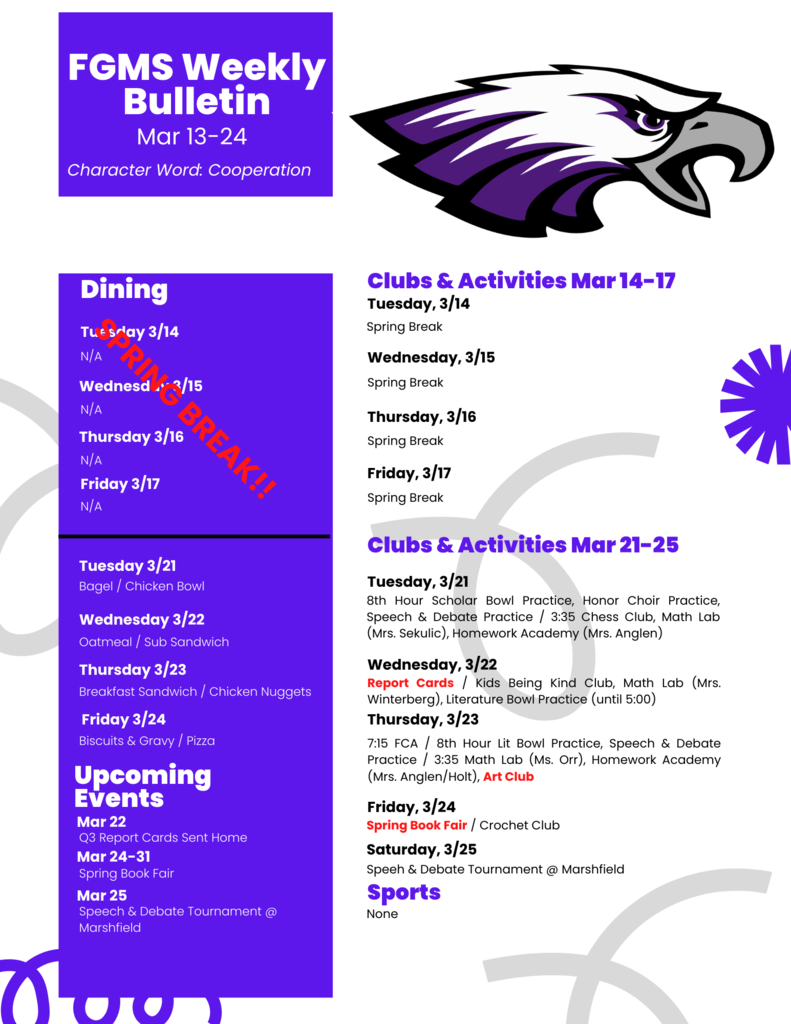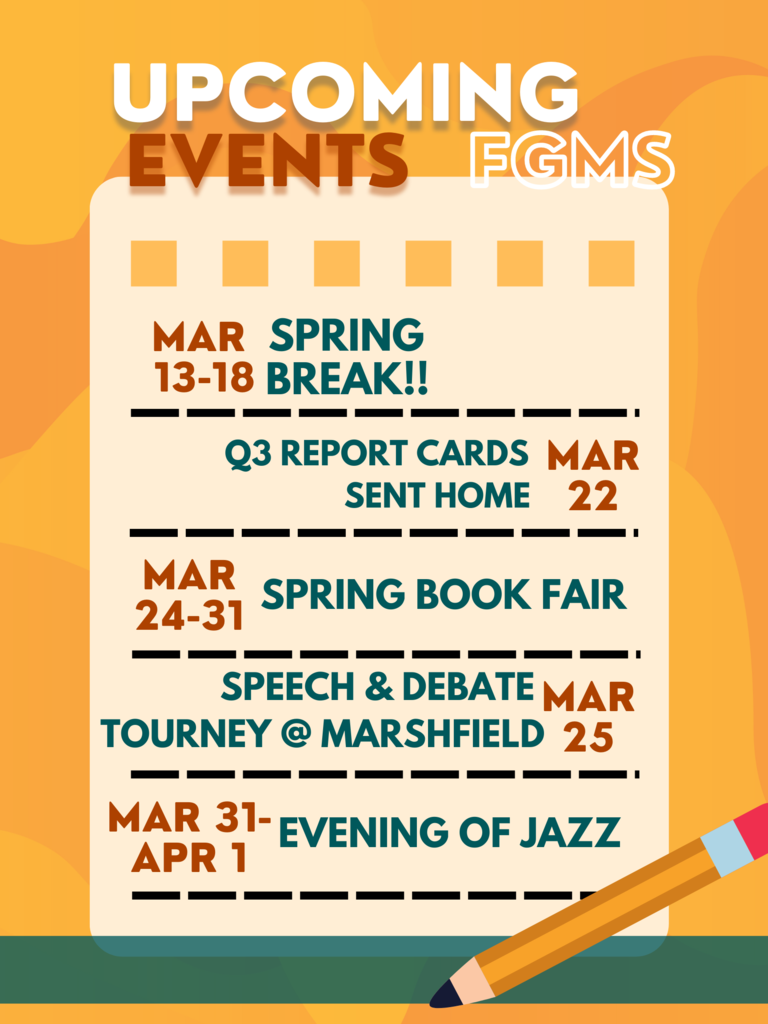 Weekly bulletin for March 6-17th. Have an awesome weekend!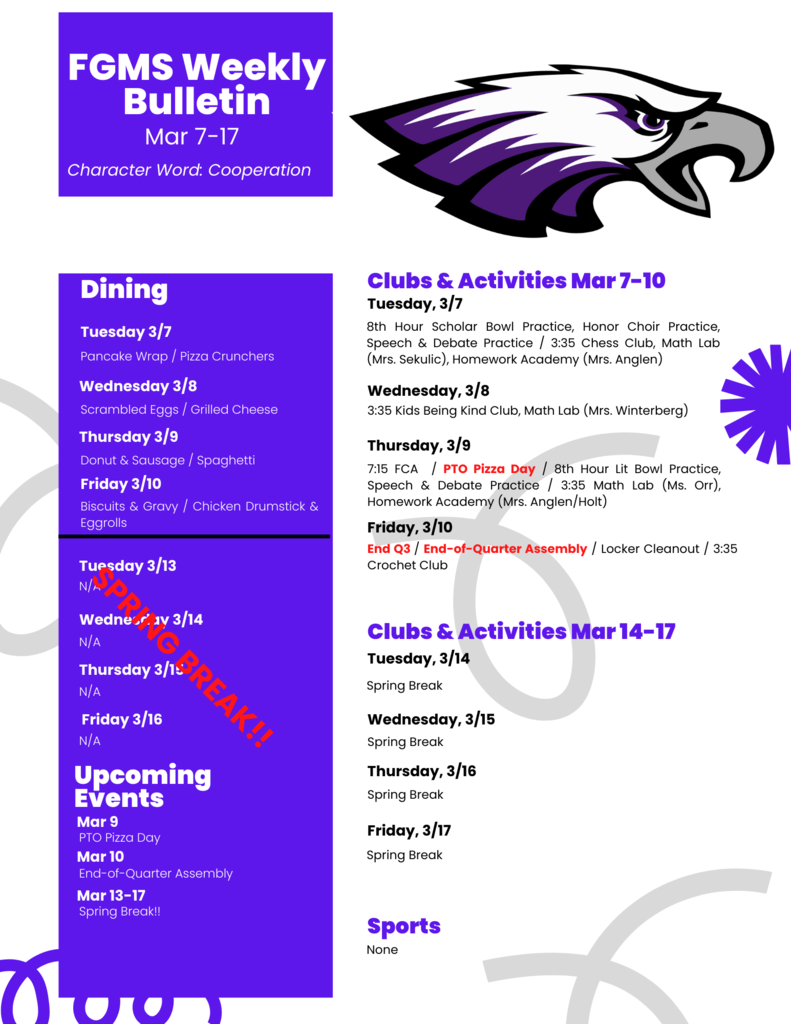 Congratulations to our Scholar Bowl team for placing 4th at the Strafford Conference this weekend! Our very own Aydan McClinton also placed 4th as an individual top scorer. Awesome job, Eagles!!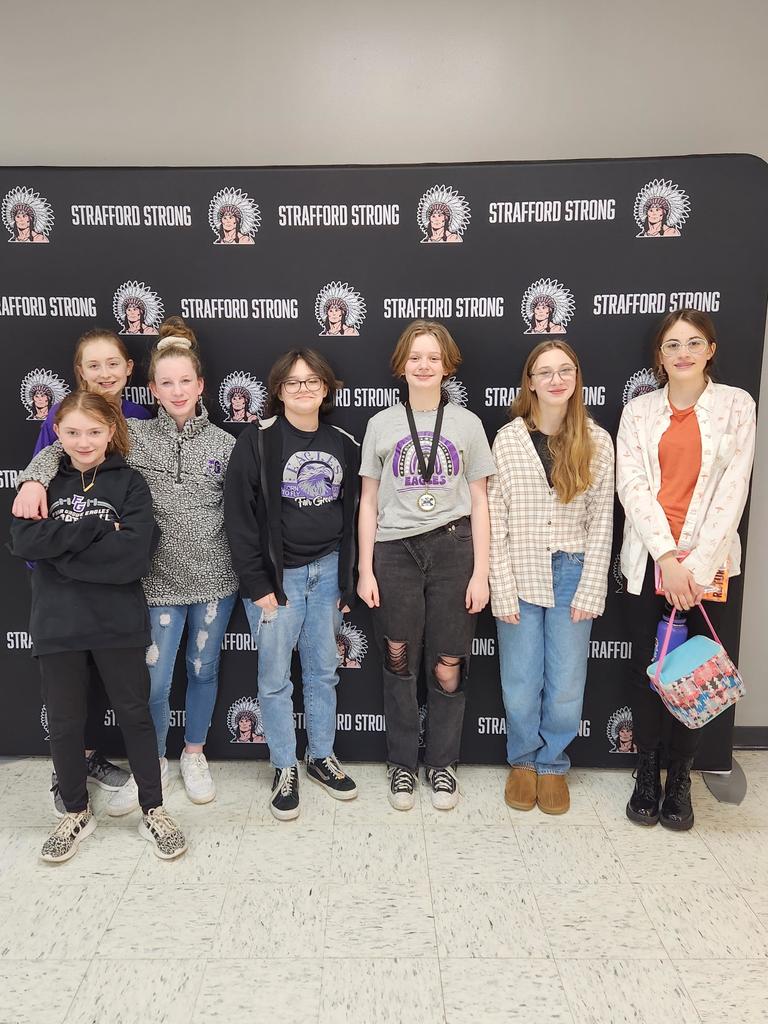 Our Honor Choir kids had an amazing day at SBU! Thanks Mrs. Harmon for the fantastic experience.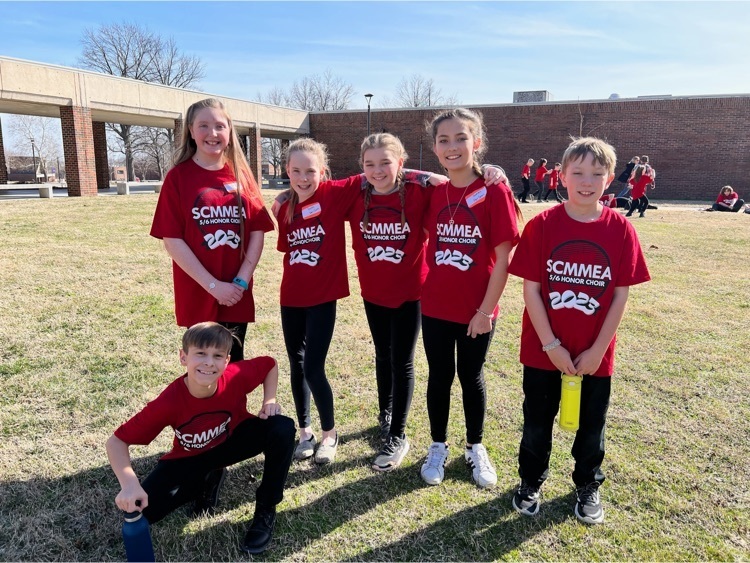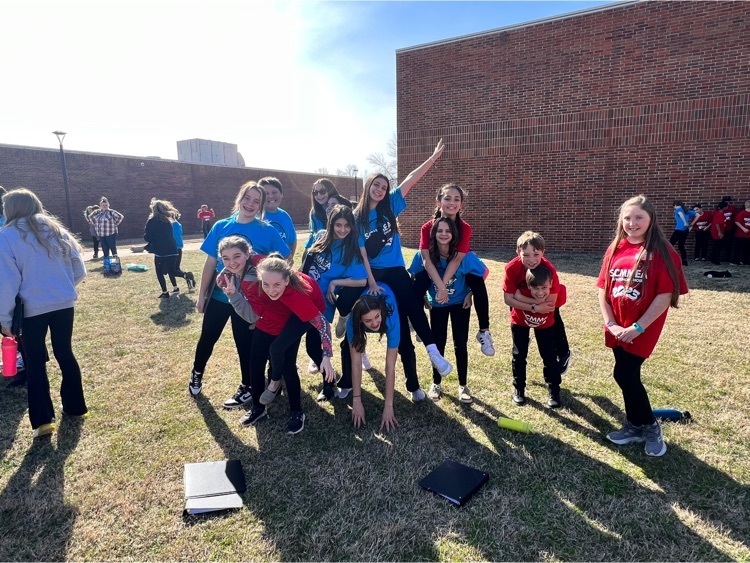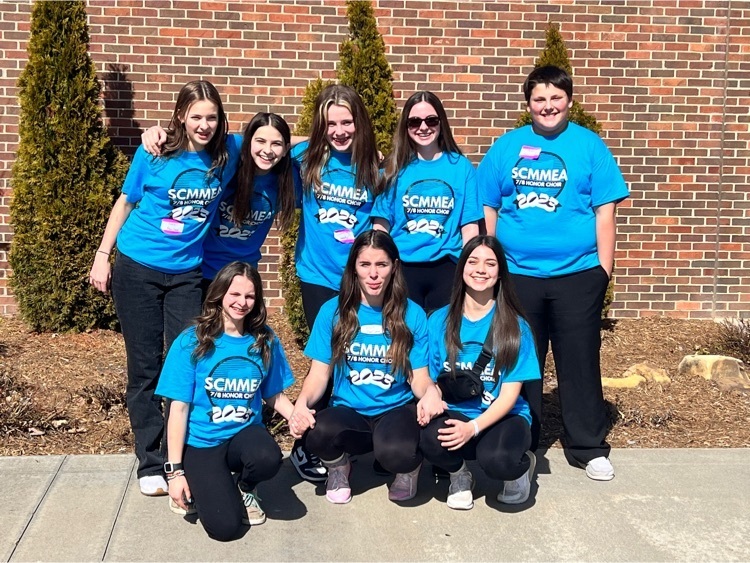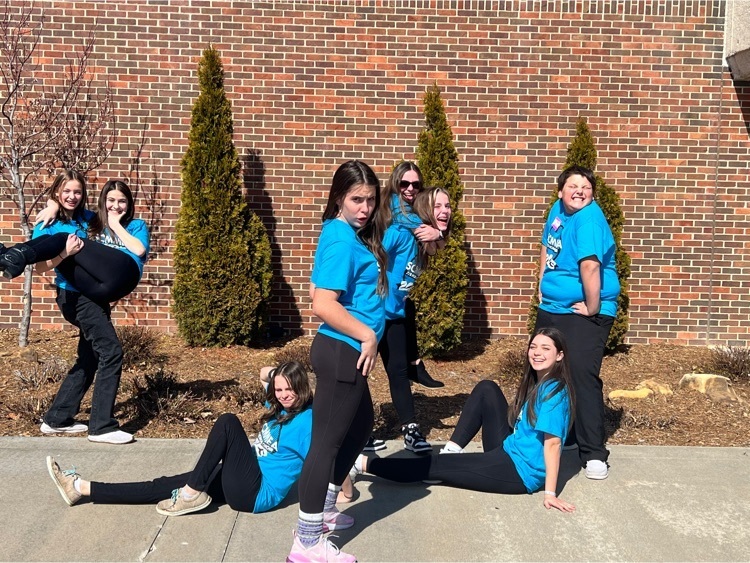 Weekly Bulletin and Upcoming Events for February 28 - March 10. Have a great weekend!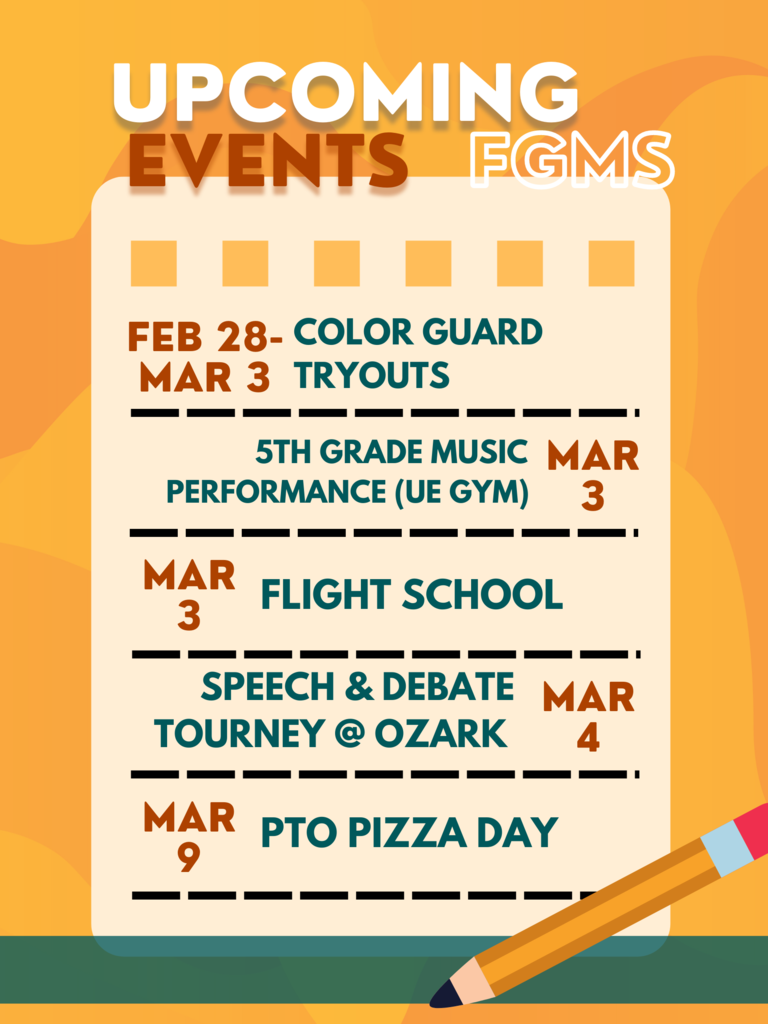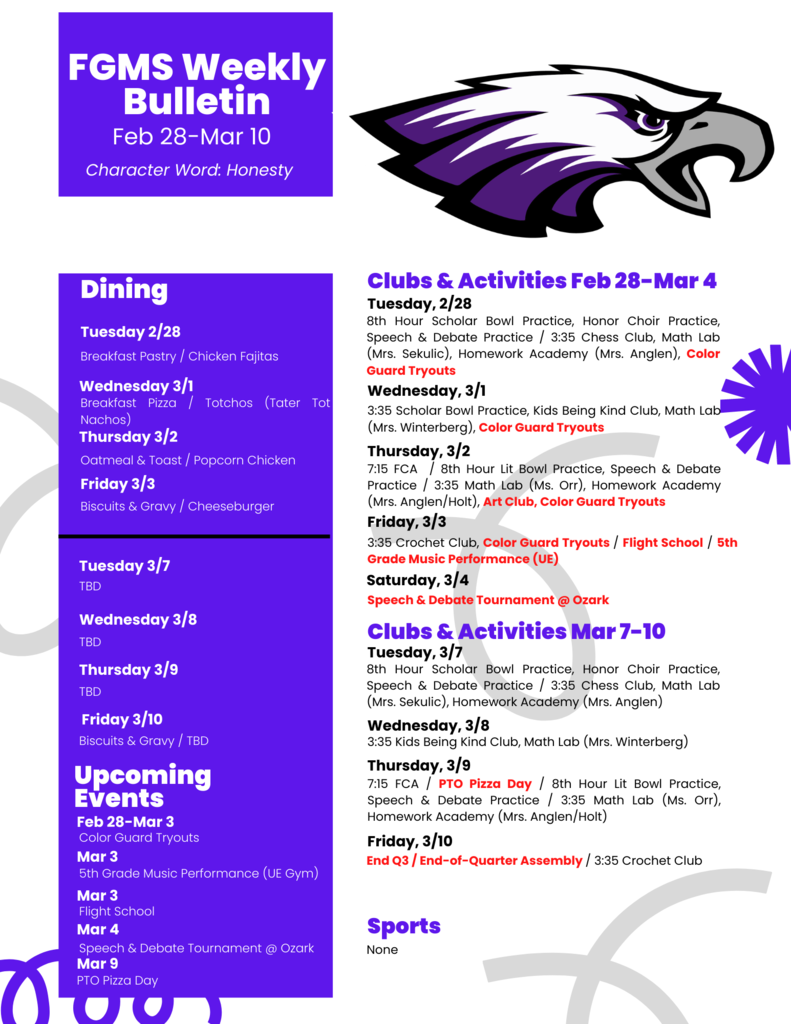 Mrs. Harmon's 5th grade music class is proud to present a performance of "Compose Yourself." Please join your students for this fun evening on Friday, March 3rd, at 6:30pm in the upper elementary gym!

Congrats to our 5th grade DARE graduates and to Deputy Richardson for his dedication to our students and school. A special shout-out to our essay winners: Ava Johnson, Mia Thomason, Addison Miller, Josie Morgans and grand prize winner Chloe Wright.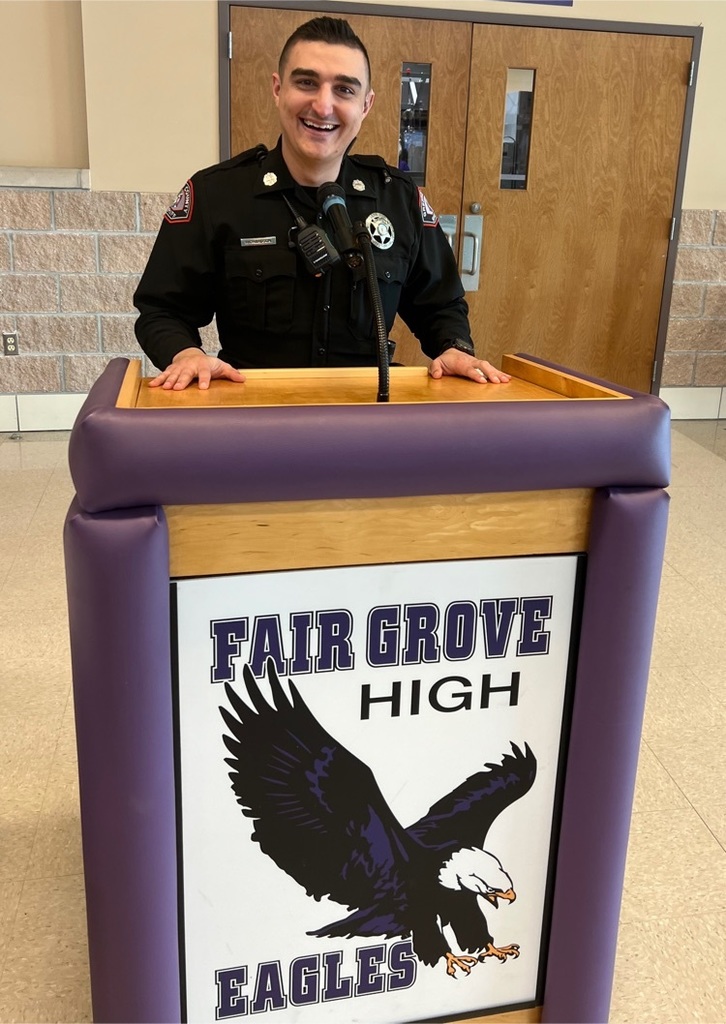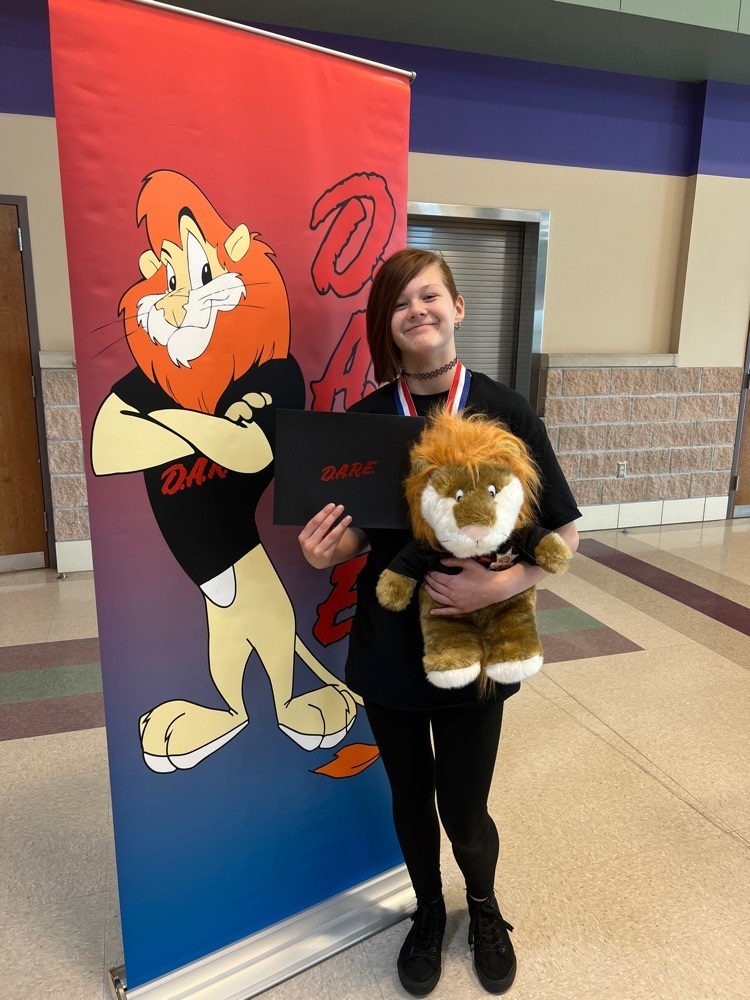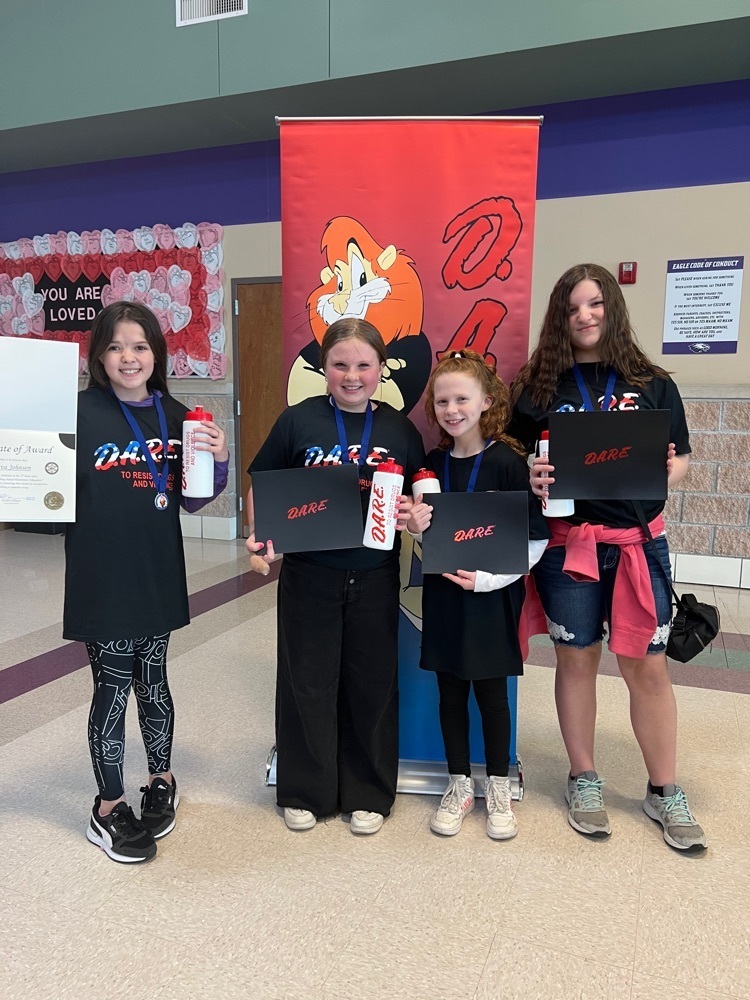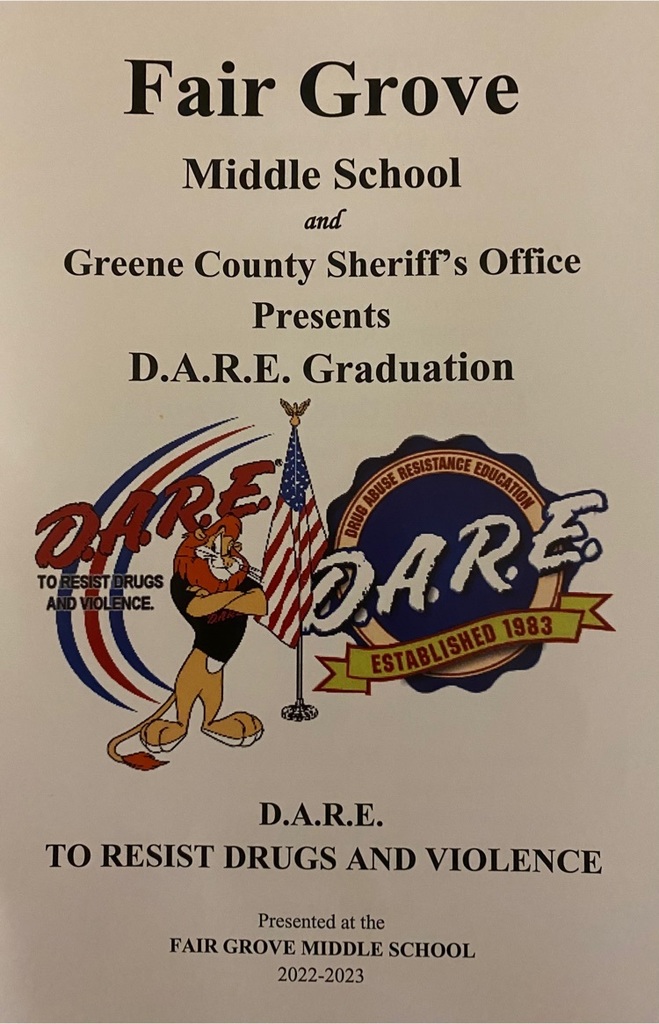 FGMS Weekly Bulletin and Upcoming Events for Feb 20 - Mar 4. Have a great weekend!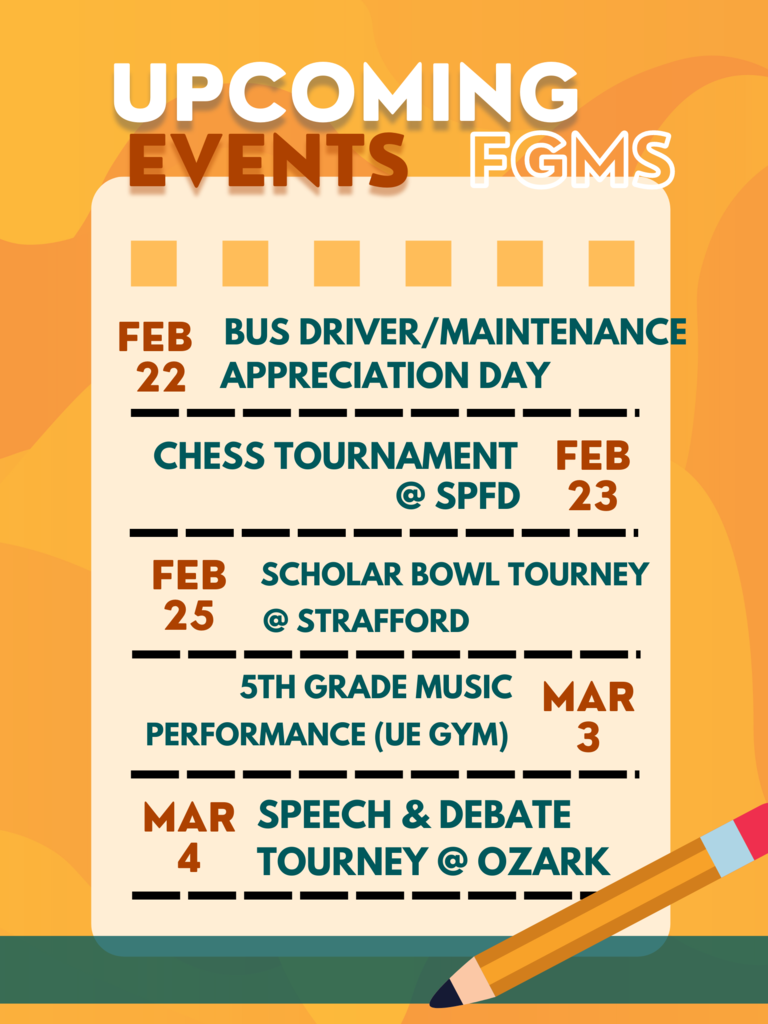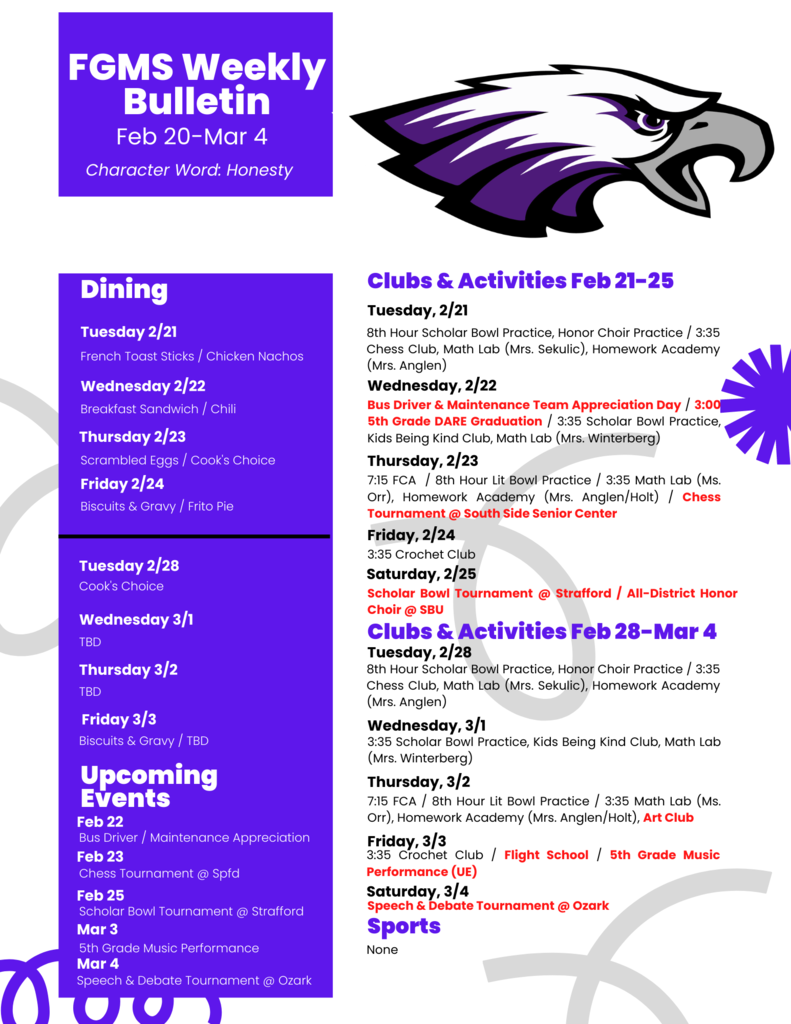 We are in our last week of the 125 Care to Learn donation challenge with Strafford High School. There will be a district-wide hat day tomorrow, February 17th. We hope that everyone will consider participating as every dollar donated will be doubled with a $1 for $1 matching grant. In addition to participating in the hat day you can also donate in person at either game on Thursday or Friday or online at
https://caretolearn.org/fairgrove/

Congrats to our 7th and 8th Grade Scholar Bowl Teams! Both teams competed yesterday at the FGMS Scholar Bowl Tournament. Thanks to Mrs. Lemon and Mrs. Wahlquist for investing in these awesome kids! Great job Eagles!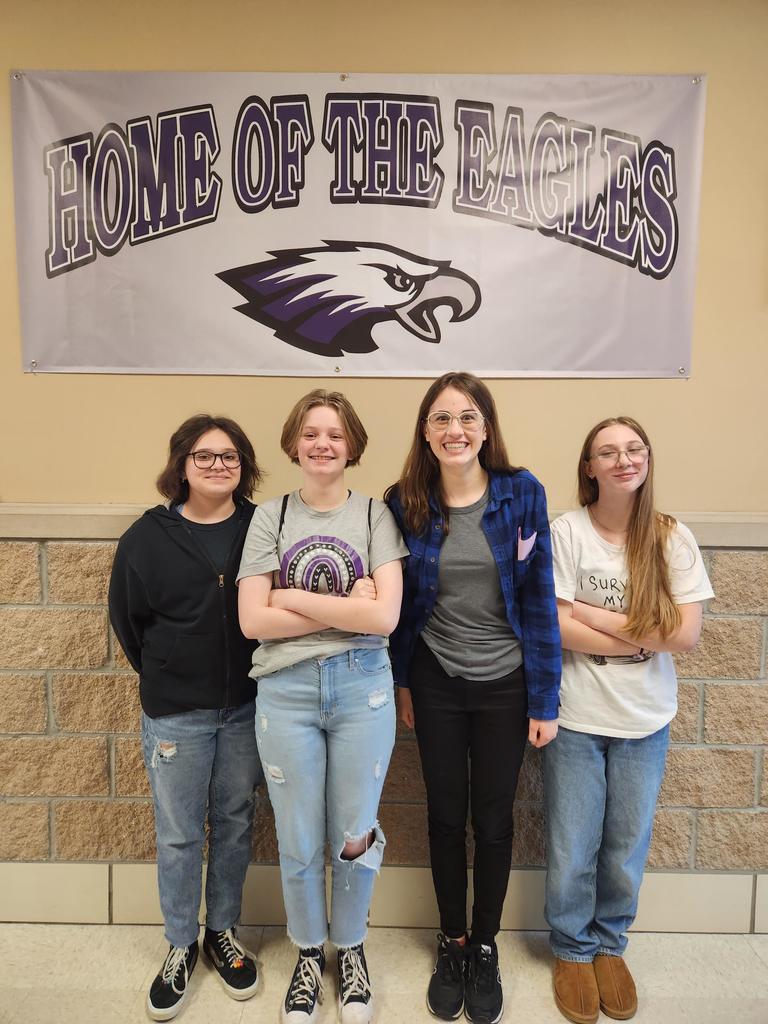 Weekly Bulletin and Upcoming Events for Feb 13-24. Have an awesome Super Bowl weekend!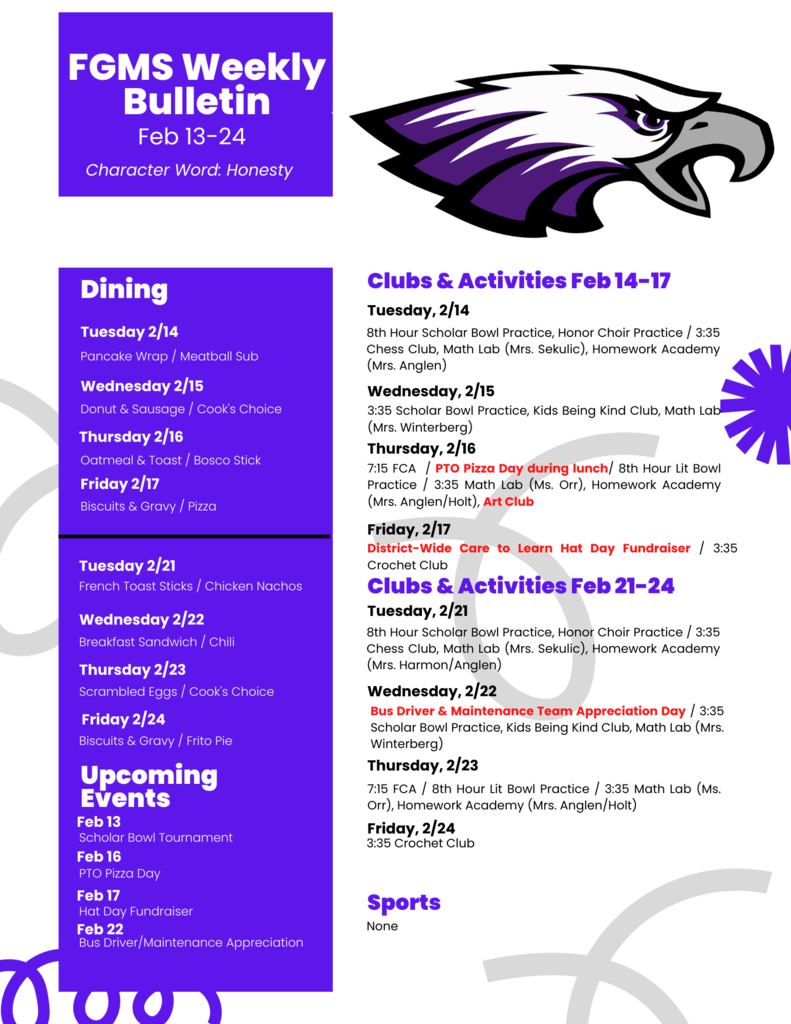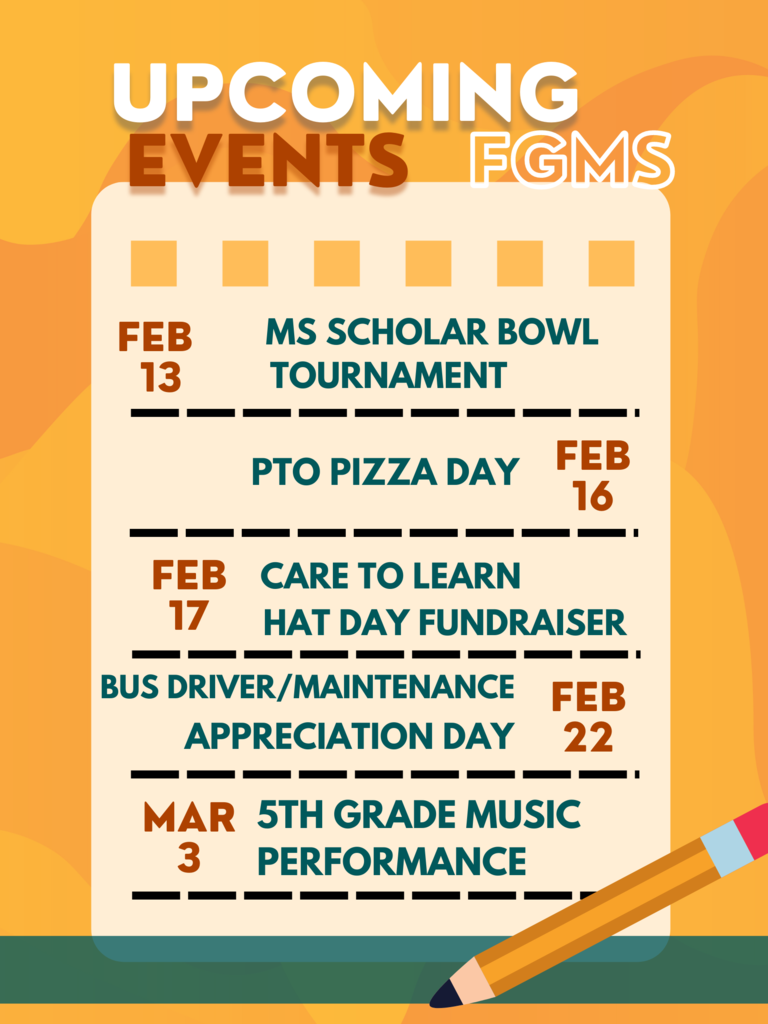 Please remember for Tuesday that flowers and balloons are not allowed on buses.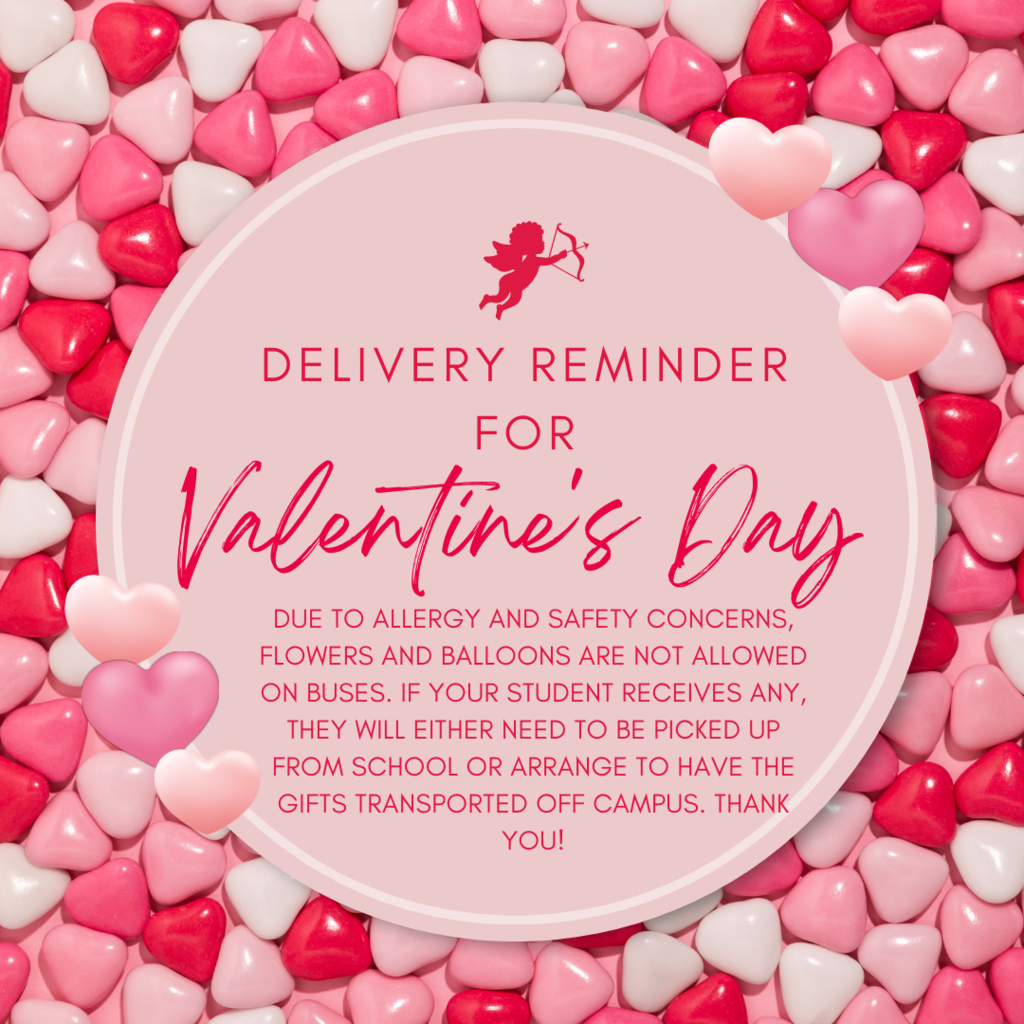 Mrs. Geitz's classes are having a great time learning binary coding!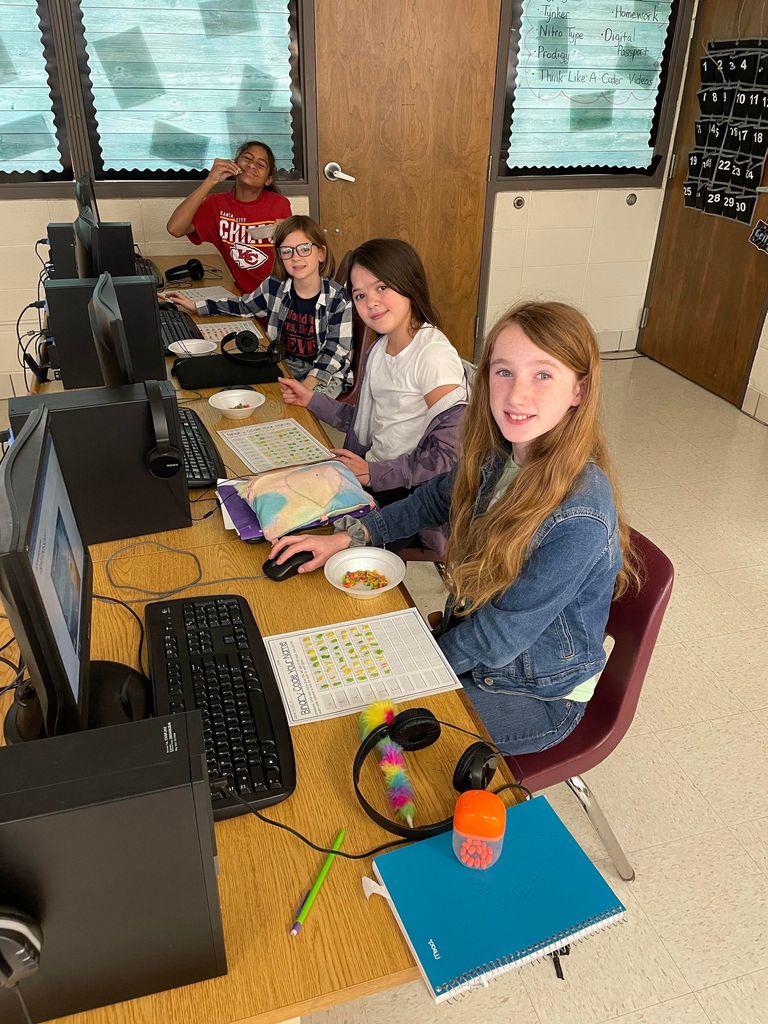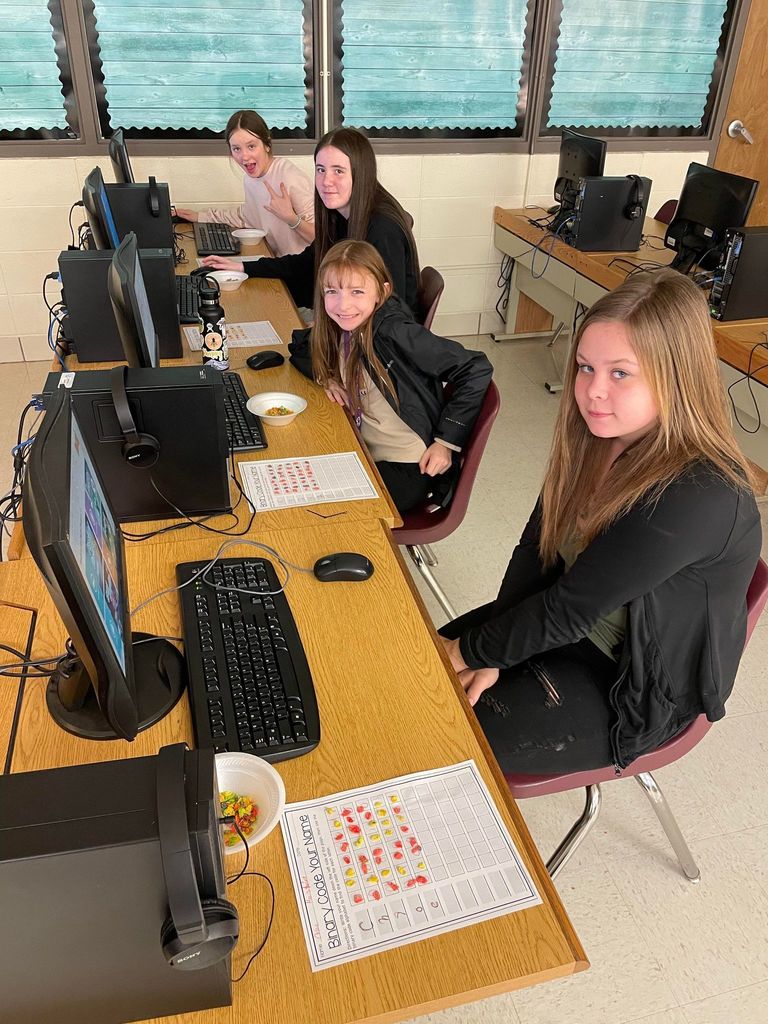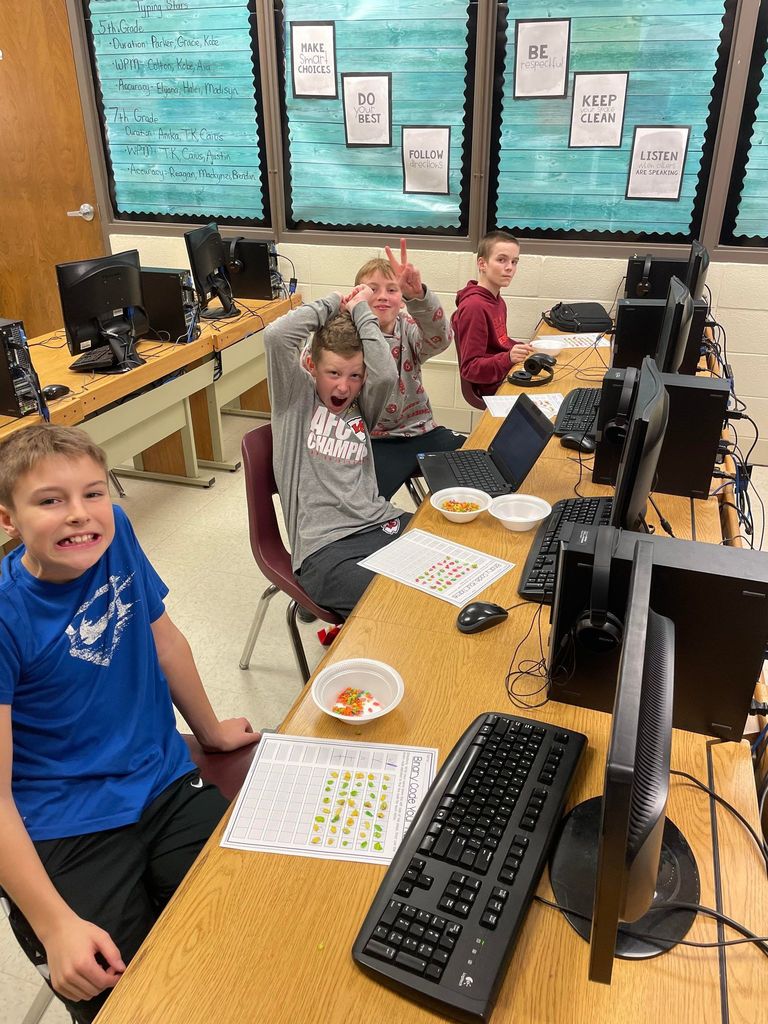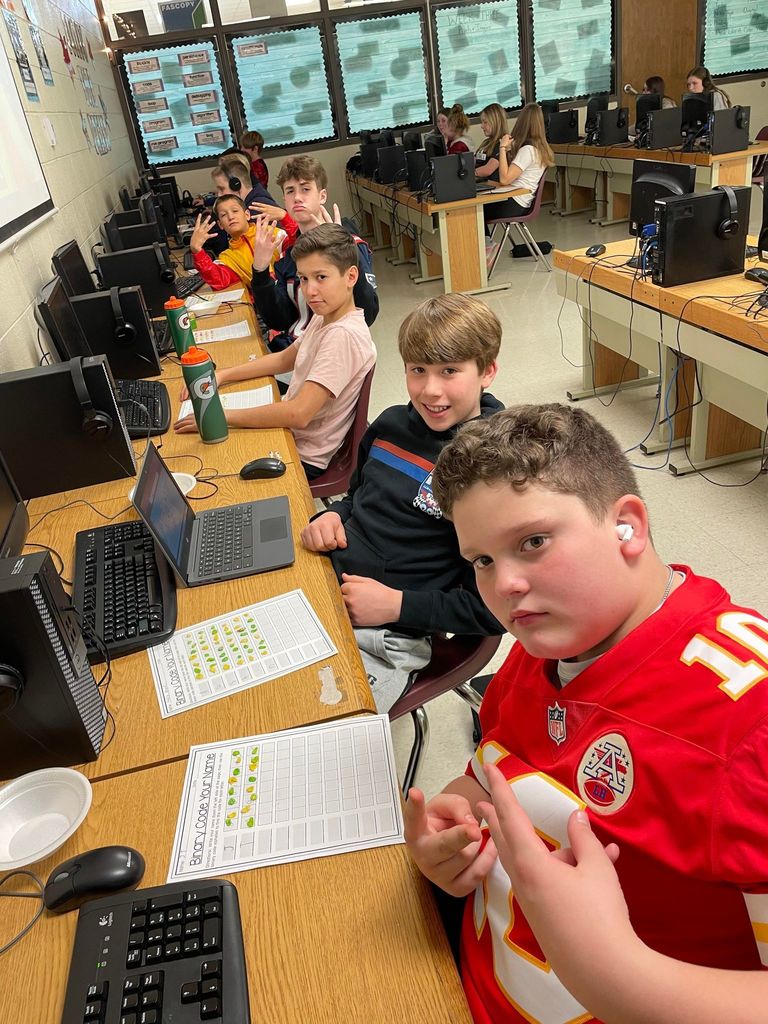 We're ready for the Super Bowl around here!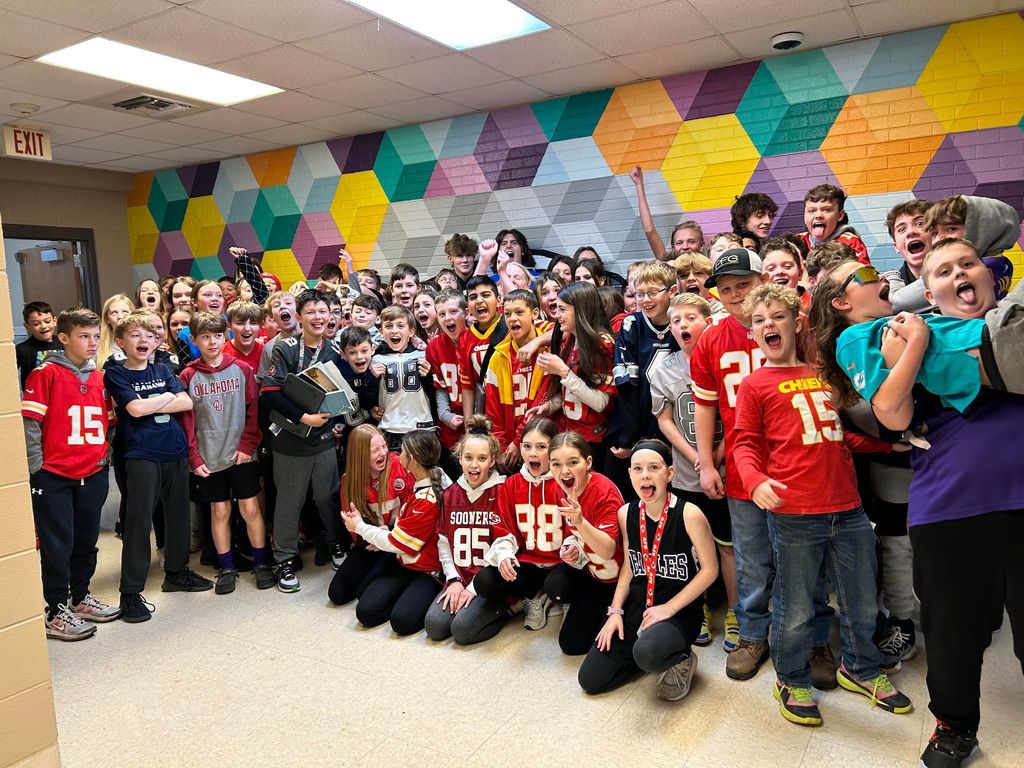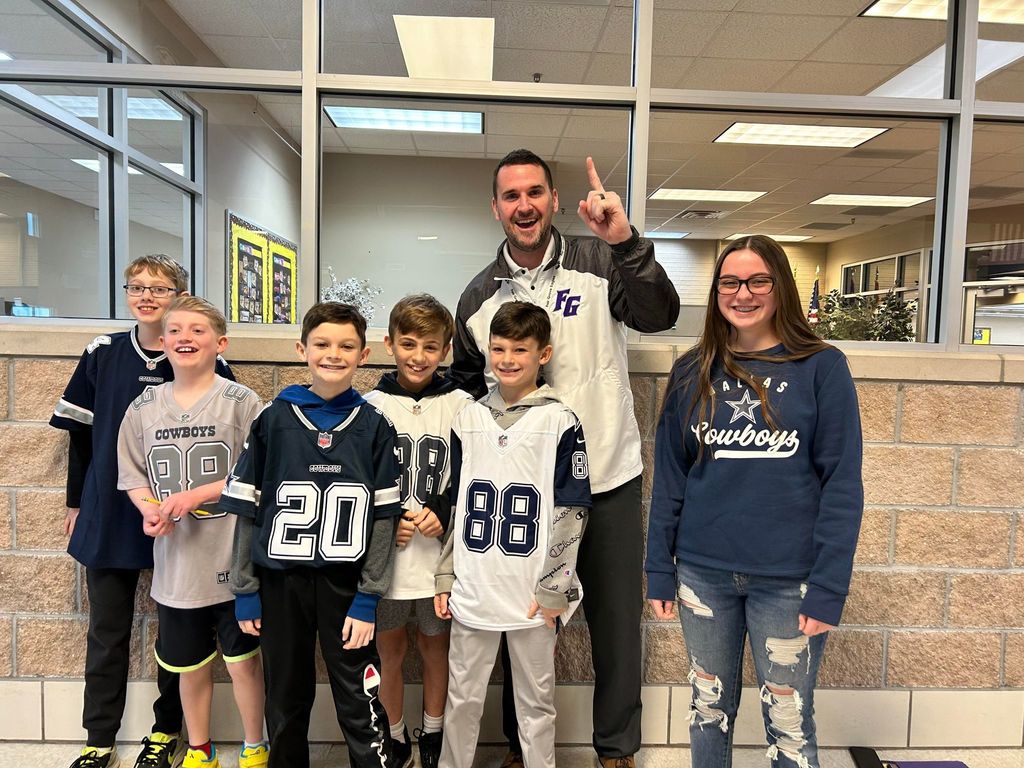 FGMS Weekly Bulletin for Feb 6-17. Have a wonderful weekend!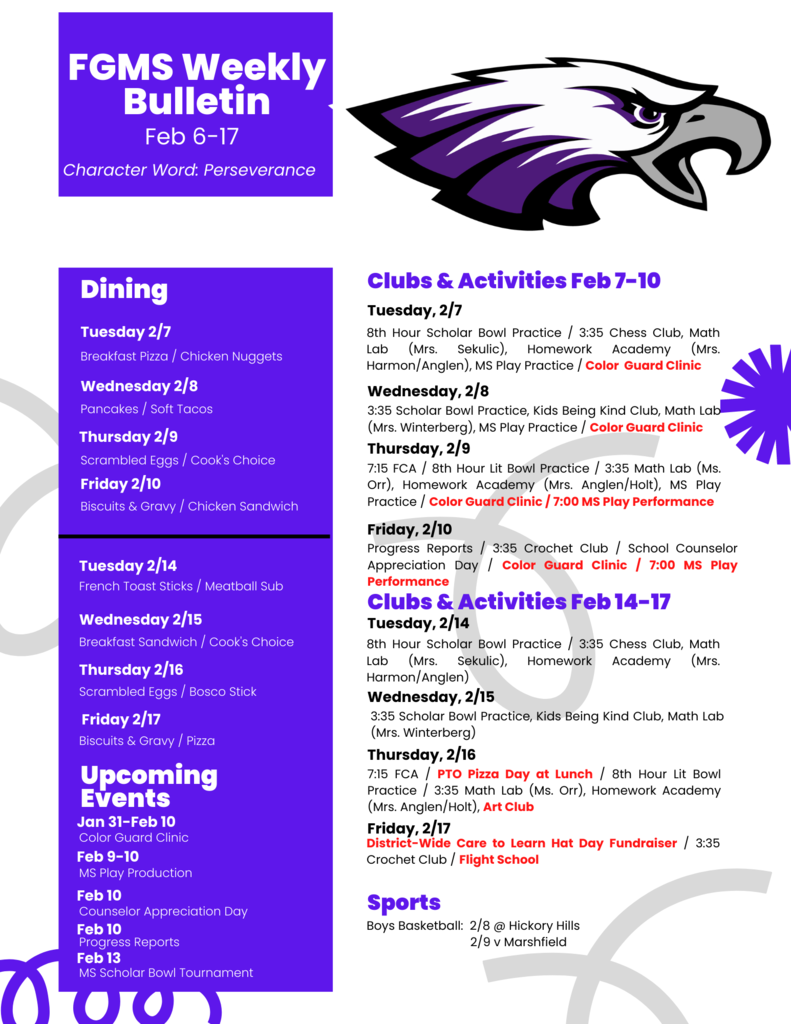 Mr. Green, himself a fervent, die-hard Chiefs fan, is excited for your students to participate in Super Bowl Spirit Week next week, February 7-10! They can wear Chiefs gear all week or participate in each day's theme. Team Tuesday: Wear your favorite team's jersey Reid WINSday: Dress like Andy Reid or a Coach Tailgate Thursday: Wear a hat & sunglasses Red Friday: Wear RED OR wear Chiefs gear all week!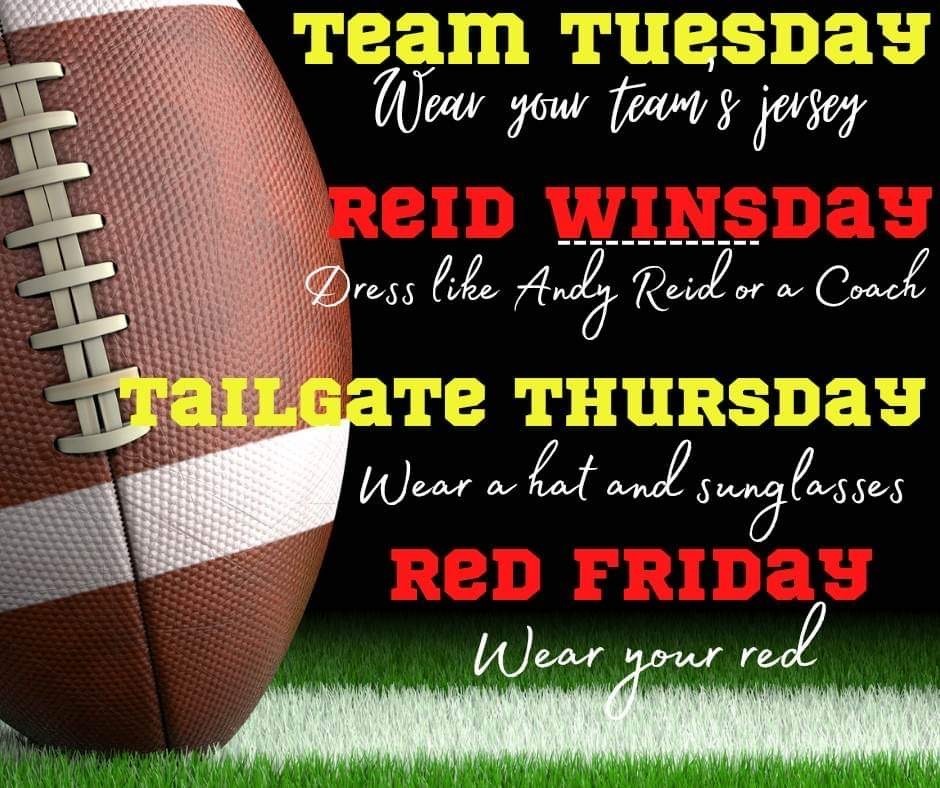 Congrats to our 8th Grade Boy's Basketball Team on winning the MLC Tournament this weekend! They finish their season with three games this week including home games on Monday and Thursday.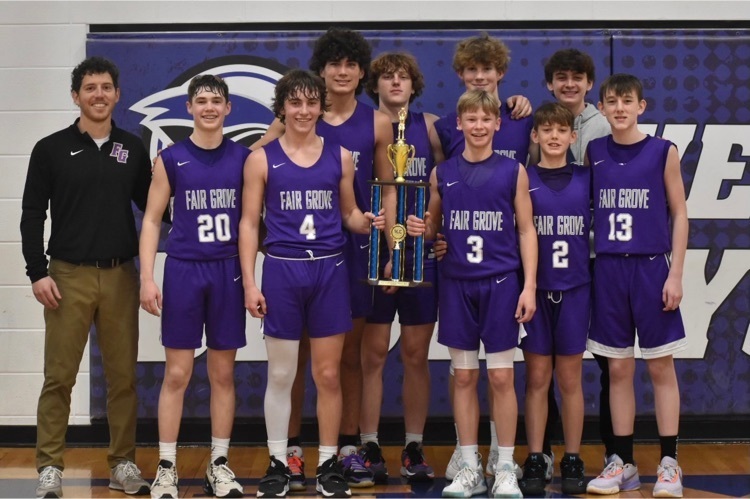 Weekly Bulletin and Upcoming Events for Jan 30th - Feb 10th. Have an awesome weekend!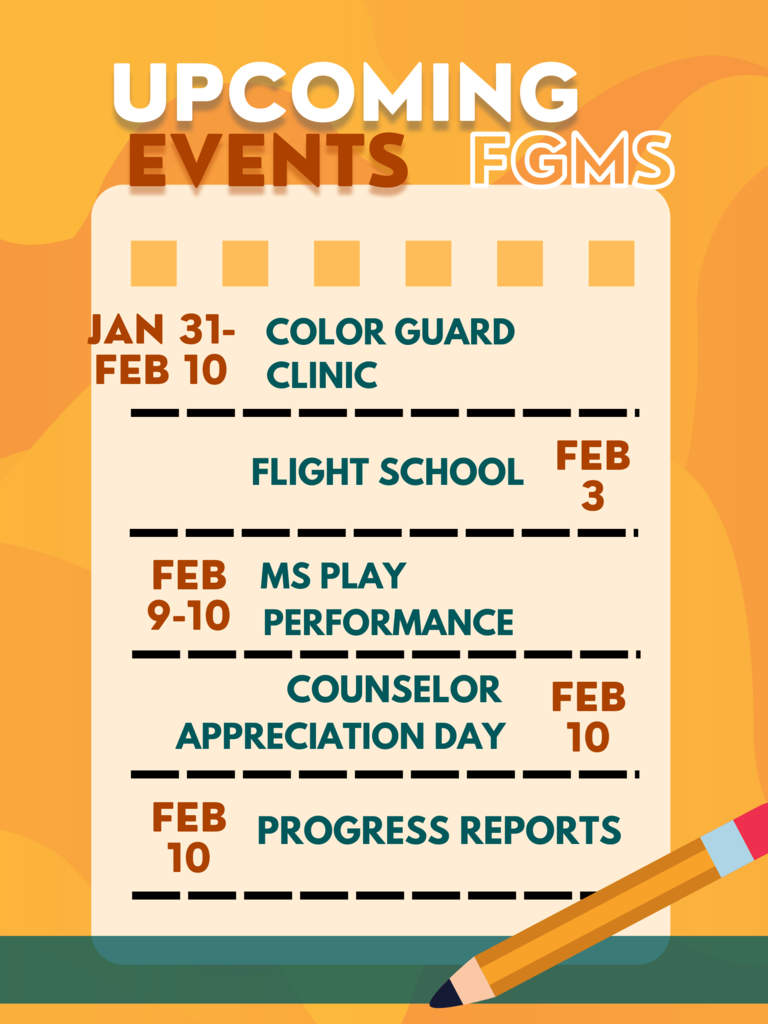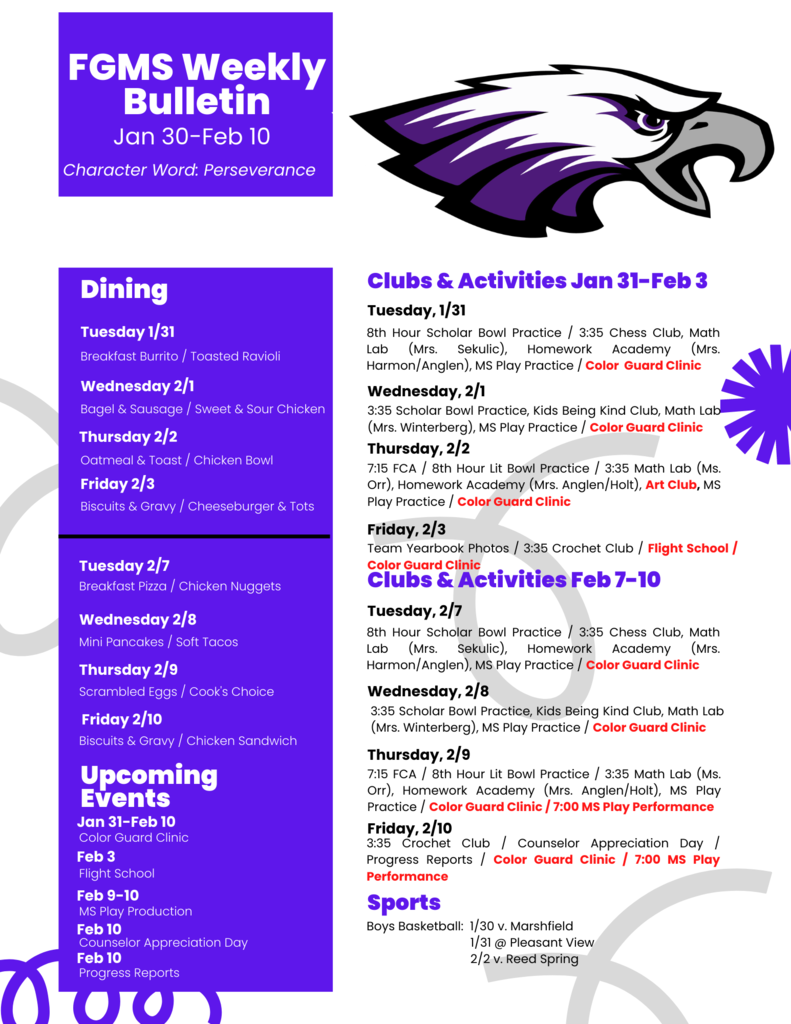 Please join us in congratulating Leigh Beller, Madison Crews, Abigail Peak, Aydan McClinton, Audrey Johnson, and Kenadie Ferguson of the FGMS Scholar Bowl Team for placing 3rd at this Saturday's Strafford tournament! Leigh also earned 5th place as an individual competitor!