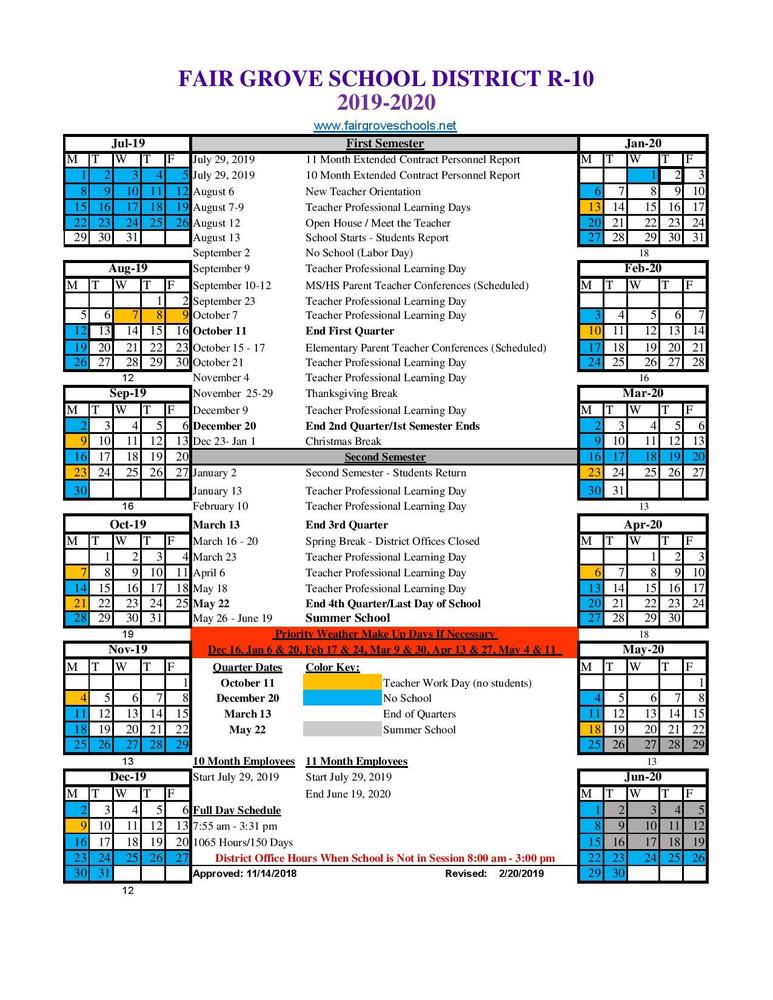 4-Day School Week Reminders
Lisa Bernet
Saturday, August 10, 2019
WELCOME BACK!
We have been getting classrooms ready this week and are looking forward to seeing all of our students smiling faces on Tuesday.
Click here in case you need to brush up on the new 4-Day school week information.
Please familiarize yourself with your students' handbooks:
Fill out a Free & Reduced Meal Application
Make sure you have the Fair Grove R-X School District App downloaded to your phone and have your preferences set (on for District and at least the building your student is in)
Visit the FG school website for meal menus, transportation changes, athletic calendars, school supply lists an much more.
We hope you had a wonderful Summer break and are sending your children ready to learn and grow at Fair Grove Schools... We are ready to get started!!!