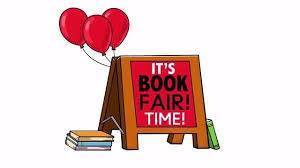 FG MS/HS Book Fair
Chanda Lemon - FG MS/HS Librarian
Wednesday, September 16, 2020
Students & Parents:
Our fall FGMS Book Fair will be Tuesday, September 22nd - Friday, September 25th in the Library.
A little side note -- If you'd like to get a head start on the Book Fair, you can purchase after school this Friday the 18th.
Hope we see you at our FGMS Book Fair!
... or shop online at https://bookfairs.scholastic.com/bookfairs/cptoolkit/homepage.do?method=homepage&url=fairgrovehighschool