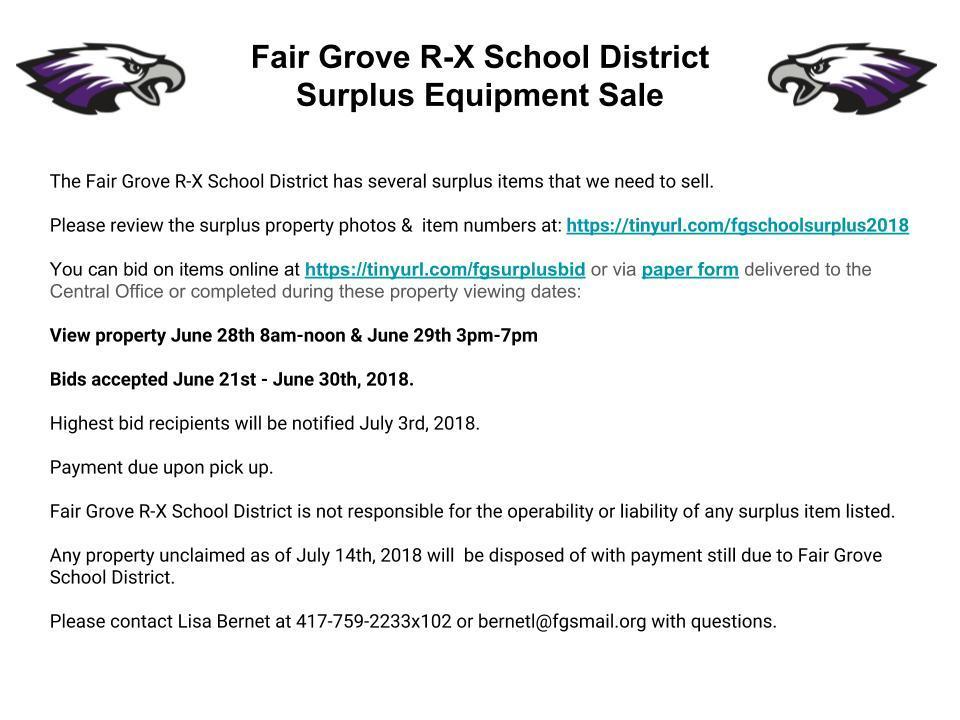 SURPLUS SALE June 21-30
Lisa Bernet
Wednesday, June 20, 2018
The Fair Grove R-X School District has several surplus items that we need to sell.
Please review the surplus property photos & item numbers at: https://tinyurl.com/fgschoolsu...
You can bid on items online at https://tinyurl.com/fgsurplusb... or via paper form delivered to the Central Office or completed during these property viewing dates:
View property June 28th 8am-noon & June 29th 3pm-7pm
Bids accepted June 21st - June 30th, 2018.
Highest bid recipients will be notified July 3rd, 2018.
Payment due upon pick up.
Fair Grove R-X School District is not responsible for the operability or liability of any surplus item listed.
Any property unclaimed as of July 14th, 2018 will be disposed of with payment still due to Fair Grove School District.
Please contact Lisa Bernet at 417-759-2233x102 or bernetl@fgsmail.org with questions.