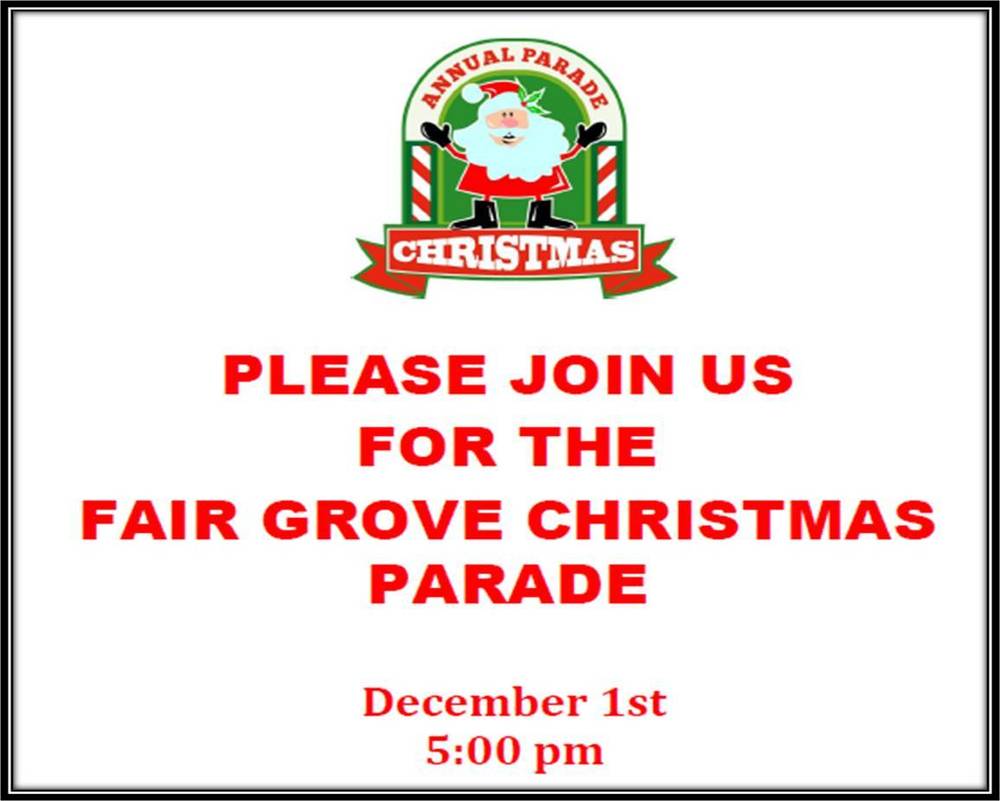 FG Christmas Parade Dec. 1st @ 5pm
Fair Grove Fire Dept.
Tuesday, October 23, 2018
PLEASE JOIN US FOR THE
FAIR GROVE CHRISTMAS PARADE
December 1st at 5:00 pm
The Parade begins at the Fair Grove High School Parking Lot
Line up starts at 4:30pm
Immediately following is the Traditional Christmas Tree Lighting
at the Historic Wommack Mill and the Historic Hilltop Businesses
will be open for holiday shopping.
If you wish to participate please contact the Fair Grove Fire Department:
(417) 759-7908 or admin@fairgrovefire.org
*There are NO entry fees to participate in the parade*
Chamber of Commerce will have a prize for the best float.