Due to a lightning delay, the FG Varsity Football game vs Mountain Grove will tentatively start at 7:30 PM.

Fair Grove Schools Transportation Department: All Student Transportation Schedules will be emailed to the parent's listed on the students registration form. Please be on the lookout for this information. If you have any questions please email them to
transportation@fgsmail.org
. Thank you and have a great school year.
Online registration for the 2023-2024 school year is now open online. All parents should have received an email with their updated login information. You will be required to reset your password when you login. The Free & Reduced Application will be available 7/1/2023.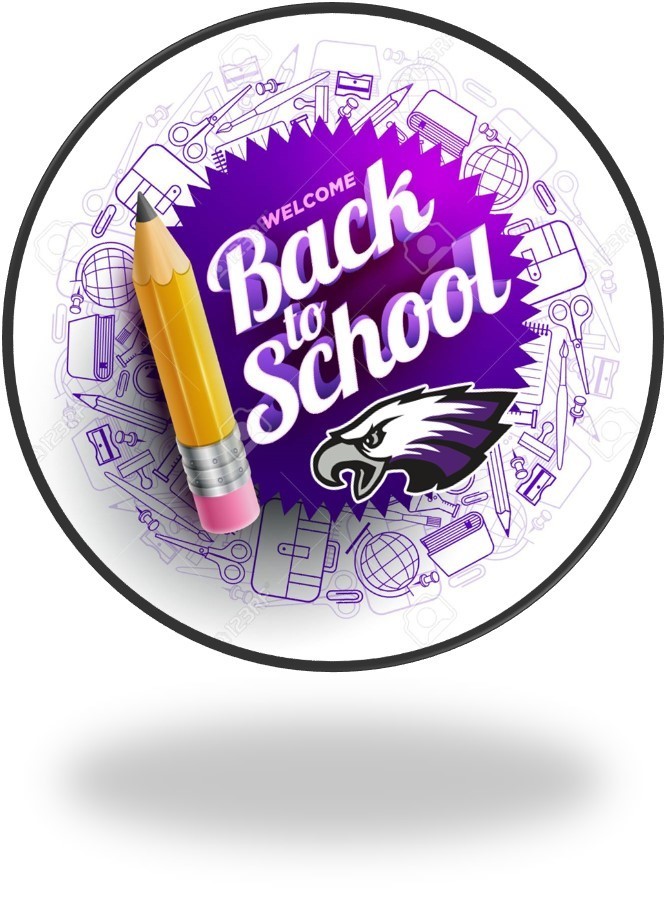 The softball Lady Eagle final four t-shirts are available for pick up in the high school office. Office hours are 7:30 AM - 5:00 PM. The Lady Eagles play today at 1:15 PM in the state semifinals @ Killian Sports Complex in Springfield. Tickets are available for purchase through the MSHSAA.org website.

The Lady Eagle softball team will play at 1:15 PM on Monday, May 22nd, in the State Semifinals @ Killian Sports Complex. The team will be departing from the high school at 10:45 AM. If you would like to line the driveway of the high school to wish them off, please come out and show your support! Also, please see the MSHSAA Spectator Information.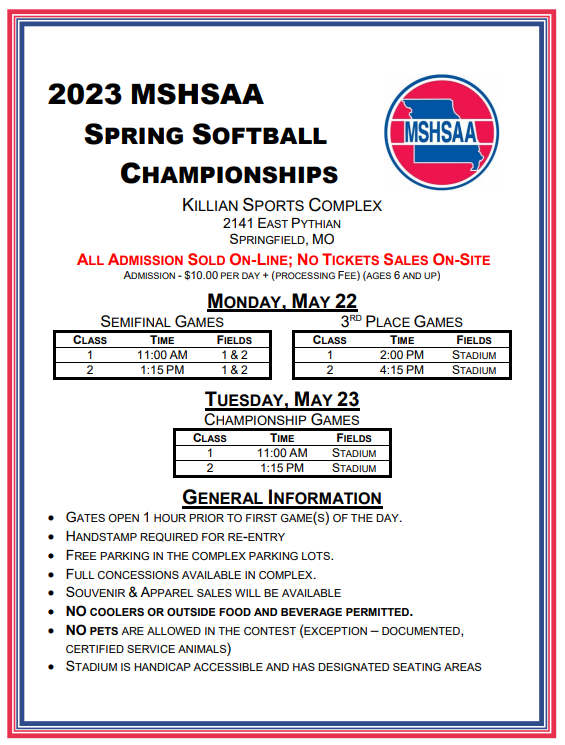 The FG Lady Eagle softball team's district championship t-shirts are available for pick-up in the HS office until 5:00 PM today. They will be available for pick-up tomorrow from 8:00 AM - 5:00 PM.

The FGHS district semifinal baseball game today has been moved to Stockton High School. The game time will be 6:00 PM.

Update: The FGS email server is back online. District employees are now able to send and receive emails. Thank you for your patience as we were working to resolve this issue.

The Lady Eagle State Quarterfinal softball game has been moved to tomorrow, May 17th. The location of the game is at Fair Grove HS, and the game time is 5:00 PM. All tickets must be purchased digitally through the MSHSAA.org website.

Due to server issues all FGS district email is temporarily unavailable. Until the issue is resolved, please call the building offices if you need to make contact with district personnel. We apologize for the inconvenience.

The FG Lady Eagle softball team is set to host Warsaw in the State Quarterfinal game Tuesday, May 16th, at 5 PM. Tickets for the game must be purchased through the MSHSAA.org website. Paying cash for tickets at the game will not be an option for entry.
https://www.mshsaa.org/CMSPages/Tickets.aspx


Today's district softball game times have been adjusted to the following: 3:00 Fair Grove vs Stockton 4:30 Ash Grove vs Skyline All games are played at Fair Grove. Admission is $6/ages 6+.

Our National Champion Scholar Bowl team is making its way to Columbia, MO this afternoon for the State Tournament! The school van will depart from FGHS at 4:00 for anyone that wants to come and wish them off! Good luck to our players and coaches as they try to bring home their second state championship in the last three years!

The district softball tournament hosted by Fair Grove has had a schedule change. All games have been pushed back to allow the field to dry. Admission is $6 for ages 6+. Below is the schedule: Ash Grove vs. Pleasant Hope @ 3:00 Buffalo vs. Stockton @ 4:30 Skyline vs. Conway @ 6:00 Fair Grove vs. El Dorado Springs @ 7:30

The FG Lady Eagle State Championship t-shirts are available for pick-up in the HS office. Office hours are Tuesday-Friday from 7:30 am - 5:00 pm.