CORRECTION: The State Semifinal volleyball game will be played Thursday (10/27), not Tuesday. Fair Grove will host Diamond at 6:30 pm.

Congratulations to the Fair Grove volleyball team for winning the district championship last night! Fair Grove will host Diamond Tuesday night at 6:30 pm in the State Sectional game. Tickets are $8/person for ages 6+ and must be purchased digitally through the MSHSAA website:
https://www.mshsaa.org/CMSPages/Tickets.aspx
.

Save the date!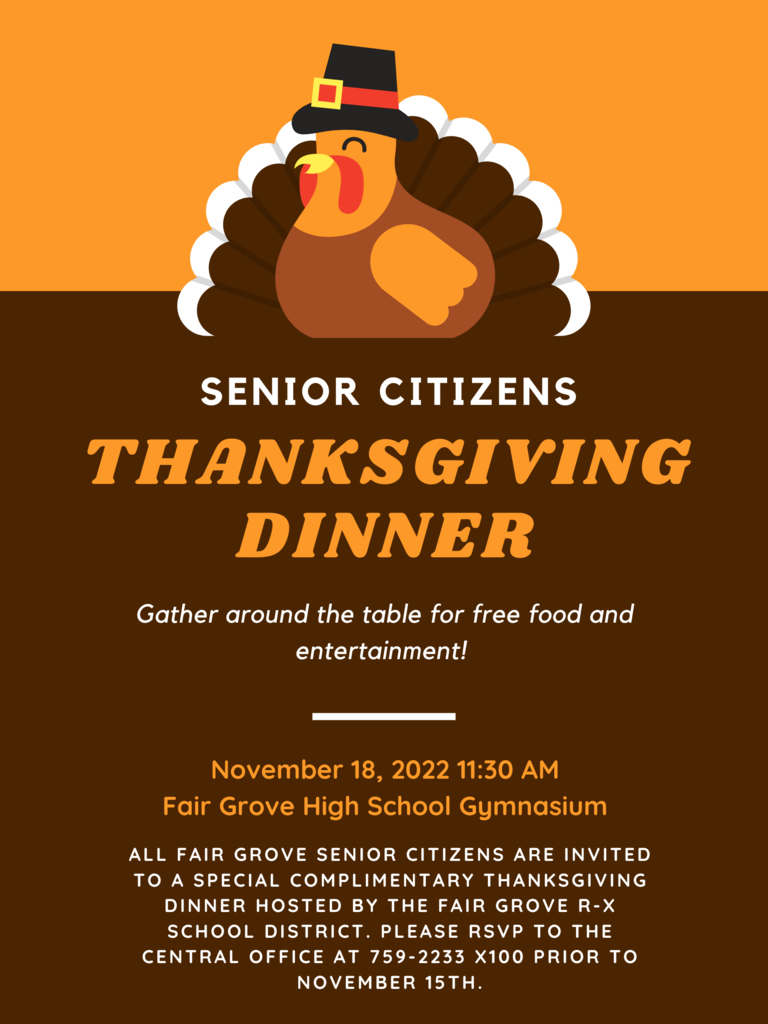 Looking for a Turkey Trot close to home this Thanksgiving morning?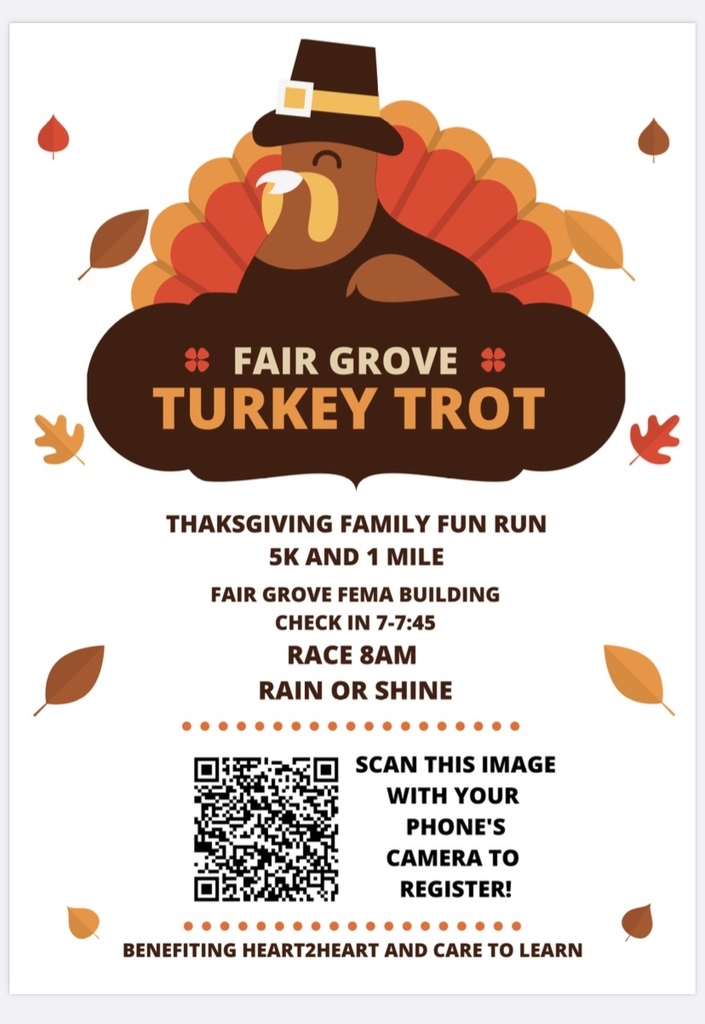 Fair Grove R-X School District is now hiring substitute bus drivers!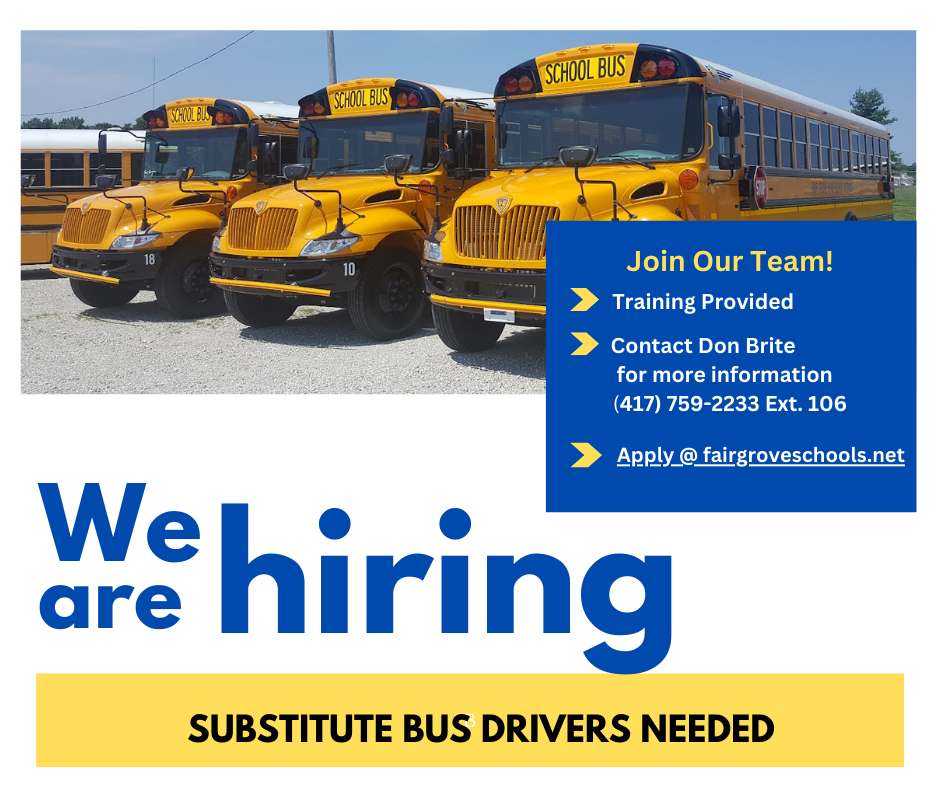 What do you get when you mix middle schoolers with Fruity Pebbles? An awesome class on binary coding, of course!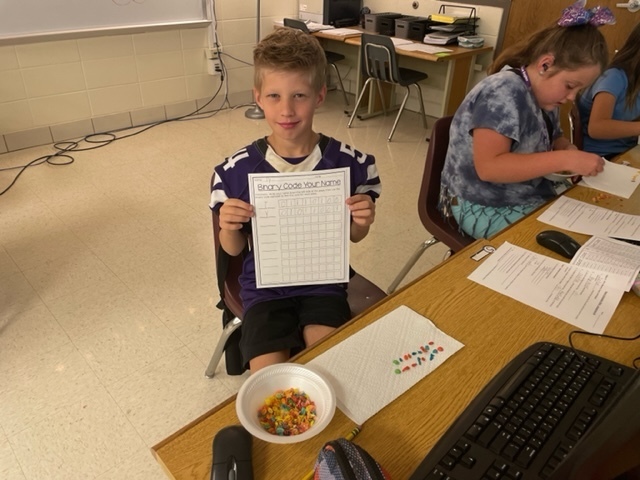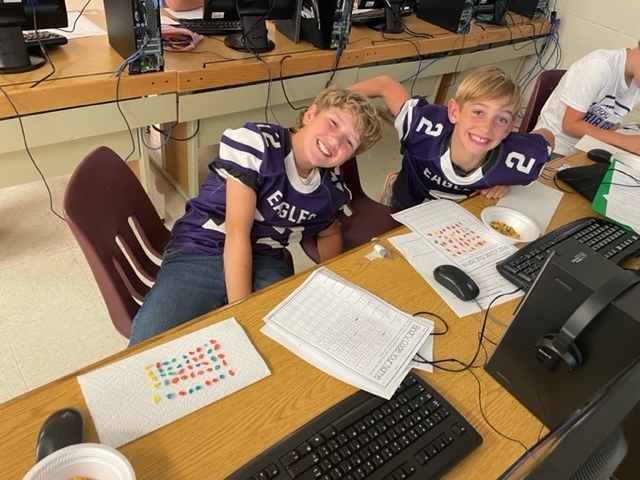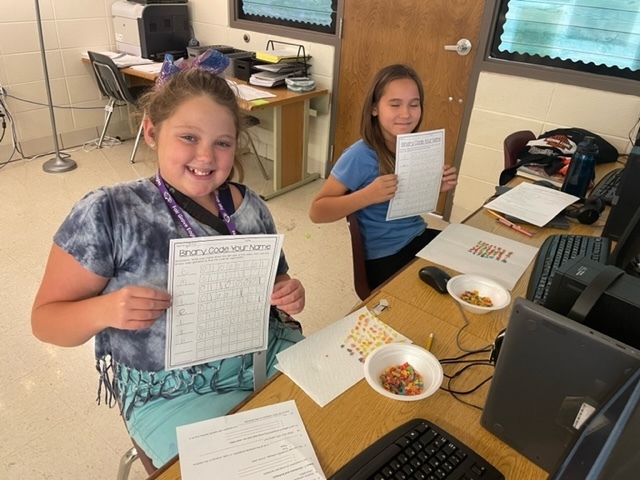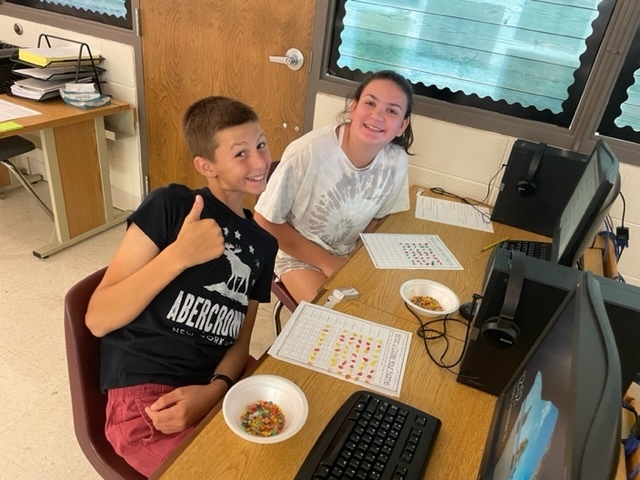 Fair Grove R-X Schools would like to recognize High School Principal Christian Overstreet for successfully meeting the requirements to obtain his Doctorate in Educational Leadership from Lindenwood University. Please join us in congratulating Dr. Christian Overstreet!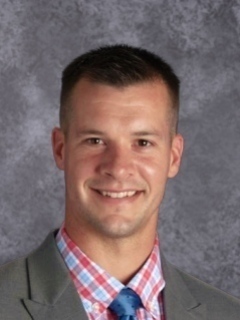 Thank you for making the first week of school a successful one! Listed below are a few updates to the morning elementary drop-off routine. We hope this will help with some of the street congestion in the morning. Please remember our number one concern is always the safety of our children. A few minutes of taking our time and staying alert can help keep everyone safe. - The Elementary car drop-off entry will begin at the MS entrance. - There will be TWO LANES when entering the Elementary parking lot. The two lanes will merge into ONE DROP-OFF LANE in front of the building. - Students will be dropped off north of the Elementary ramp. - Parents/Guardians walking their children into the building may park on the east side of the Elementary parking lot. - If you have to exit your vehicle, we ask that you pull aside to the handicapped parking spaces. - After your child has safely exited the vehicle, you may cautiously proceed to the left and bypass the drop-off lane.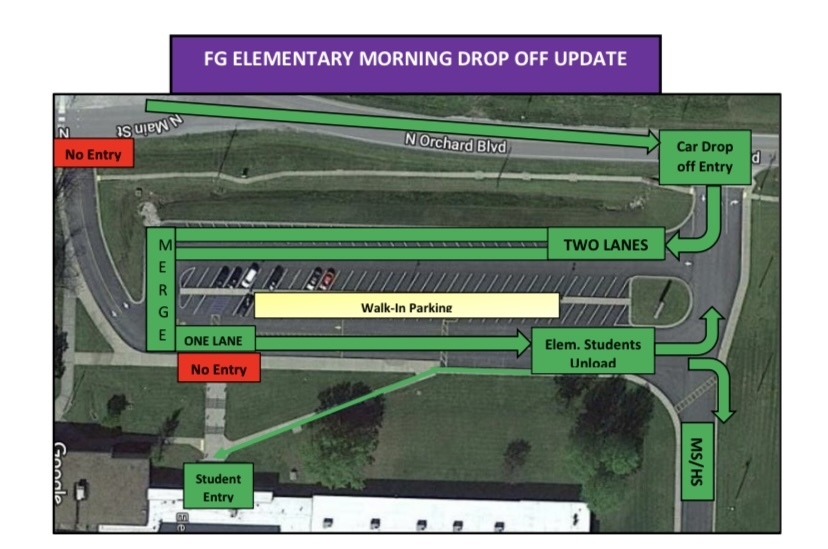 Dear Parents, Students, and Fair Grove School Community, Welcome to the 2022-2023 school year! The FGS team has been hard at work preparing for everything a new school year brings. We are looking forward to a productive partnership with you in order to ensure our students reach their highest potential in becoming success ready graduates. That journey begins the first day of school on Tuesday, August 23rd. Over the past few years, FGS students and staff have been met with unprecedented challenges dealing with the pandemic and the everchanging guidance associated with it. It is now time to look forward as we go back to the timeless fundamentals that make Fair Grove Schools what it is today. A school where character, respect, self-discipline and community matters. A place where the mission of working as one school community preparing all students for the real world, isn't just a slogan. Throughout the school year the FGS team will be engaging students in active learning experiences, while encouraging parents to partner with us in teaching the importance of character, accountability, attendance, and respect. This is truly a team effort worth the work and grit required. As we move forward in this partnership we would like to invite our entire Fair Grove family to Meet the Teacher Night this evening from 4-7 PM at all three district buildings. The FGS staff and I feel privileged to be a part of the Fair Grove School community. We appreciate your support and look forward to working with you this 2022-2023 school year.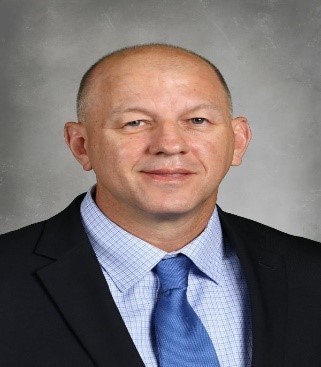 We are excited to welcome our students back to campus on Tuesday! As you know, traffic will be more congested around campus these first few days. Please be aware of the protocols that will be in place to provide a smooth transition in the elementary drop-off lane. 1. There will be no entry allowed at the stairs. All students will proceed to the ramp entry. 2. Walk-in parking will only be available on the west side of the parking lot. There will be no walk-in parking on the east side. 3. Cars dropping off students need to pull forward and unload past the ramp.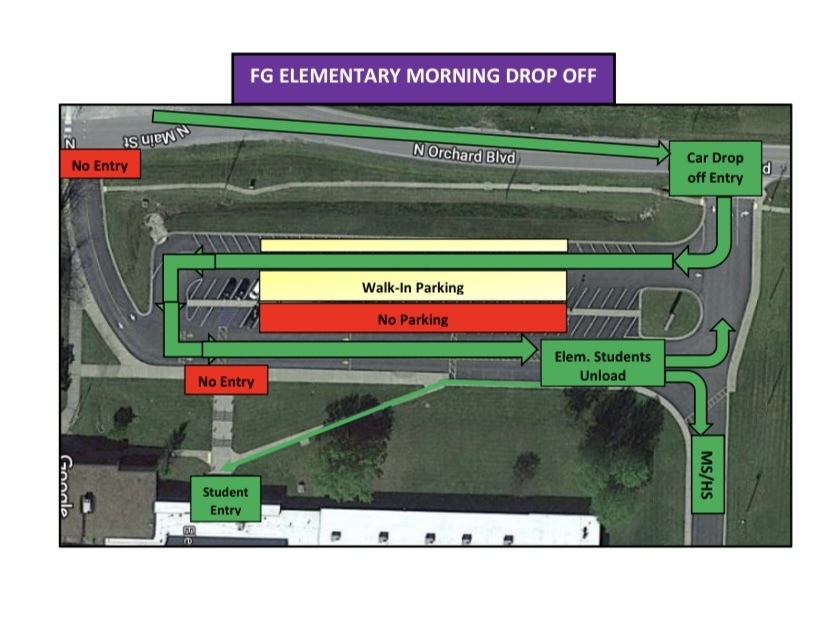 Parents and Guardians, As the 22-23 school year approaches, we want to remind you about the significant change in school meals. School Meal Programs across the country will return to normal (pre-pandemic) procedures for the 2022-2023 school year as the Covid-19 USDA waivers expired on June 30, 2022. This means breakfast and lunch meals are no longer free to all students but will be based on income eligibility. While many of our Fair Grove students still qualify for free and reduced-price meals, too many aren't enrolled. Many families may be eligible (or newly eligible) and may not know they qualify for these meals. Others simply may not know how to apply. The challenge now is to ensure Fair Grove families know the free and reduced meal program exists and how to apply in the midst of these difficult economic times. Completing a free and reduced meal application is a quick and easy, confidential online application. You can always apply if you are not sure and see the results. We are seeing many families qualify that didn't think they would. If approved, your child will not be singled out or identified. Their meals simply become free or reduced in the system and they slide their identification card like normal. To apply for free and reduced meals go to
www.fairgroveschools.net
and click on the free and reduced meals tab for further instructions.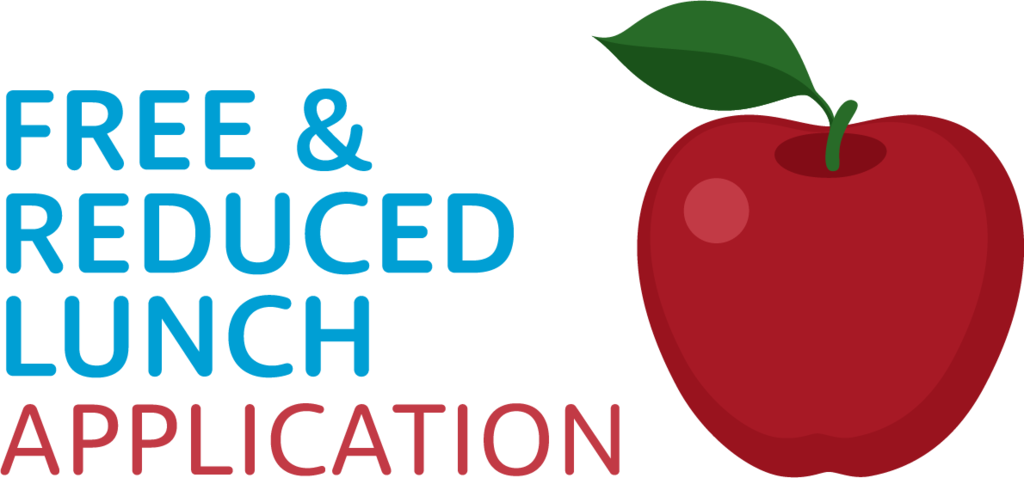 Fall sports practices for high school students begins Monday, August 8th. Students must have an updated physical on file in the high school office and an updated proof of insurance . Both documents need to be completely filled out before being turned in to the coach. GO EAGLES!

Attention: Class of '23 Senior Athletes! The Senior Athlete Picture has been scheduled for Thursday, August 25th @ 7:30 am. Senior athletes need to get in touch with the head coach of their sport(s) to get their jerseys and any equipment they would like for the picture. The picture will take place on the football field. If rain is an issue, the picture will be moved to the HS gym.

Dear Parent/Guardian: ONLINE REGISTRATION THROUGH LUMEN FOR THE 22-23 SCHOOL YEAR IS OPEN FOR ALL RETURNING STUDENTS. If you HAVE NOT completed online registration yet, please complete your registration process by August 5th. All parents/guardians received their Lumen login credentials in an email the 1st week of June to complete this task. If you are having a difficult time with the online enrollment, don't hesitate to get in touch with your building principal's office on August 2nd to schedule a time for August 4th to come in and register your student(s): Elementary Office 417-759-2233 x200 Middle School Office 417-759-2233 x300 High School Office 417-759-2233 x400 Principal Offices will reopen for the 2022-2023 school year on August 2nd with Tuesday - Friday hours of 8 am-3 pm. It is essential to know that the federal government has revoked the free lunch waiver for all students this year. Please complete the application for free and reduced lunches in your Lumen portal. You can find additional information by clicking on the back to school, returning student enrollment, or free and reduced tabs at
www.fairgroveschools.net
.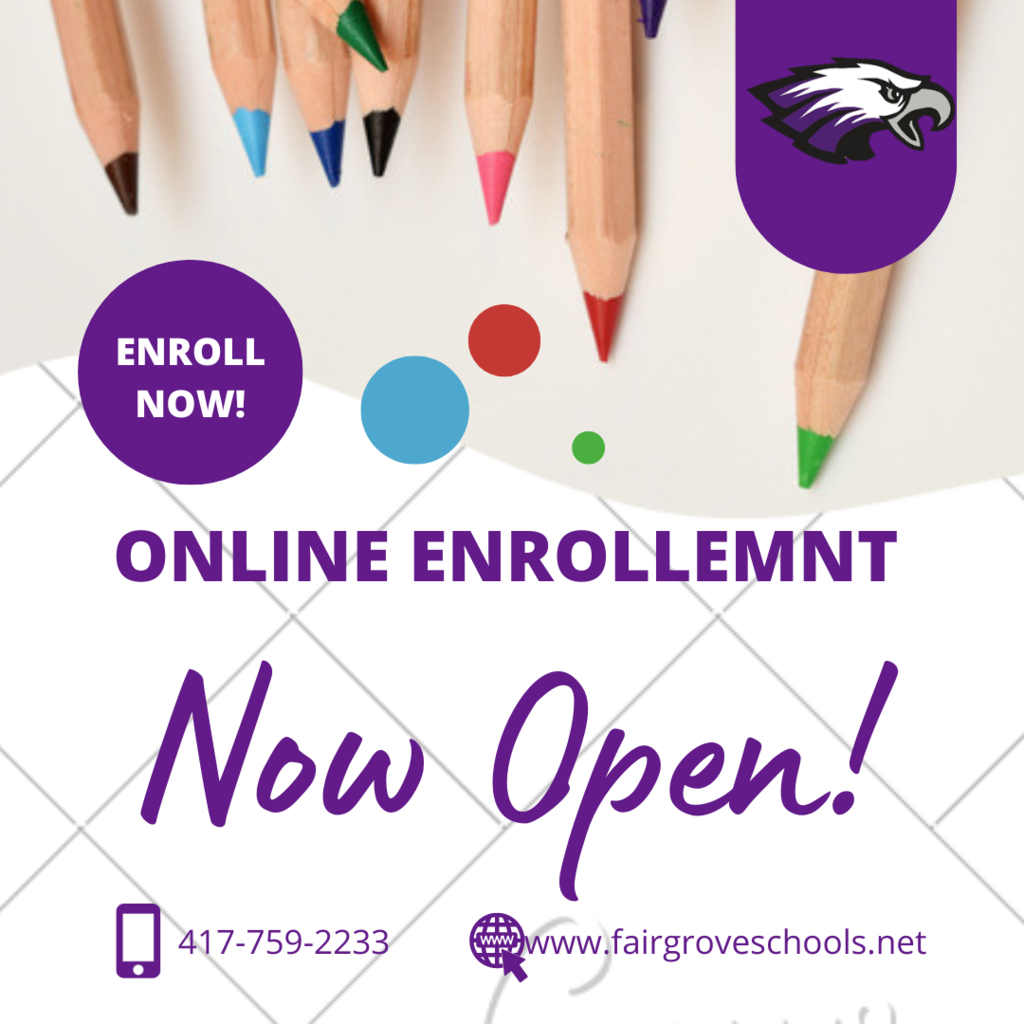 New to the Fair Grove School District? Welcome! We are so excited you are here! New student enrollment is for students not enrolled in Fair Grove Public Schools at the end of the 21-22 school year. In-person NEW STUDENT registration is on August 3rd from 8:30 am-5 pm. You can initiate this process by going to
www.fairgroveschools.net
and clicking on the new student enrollment tab. If you complete the 1st portion of new student registration online during the Summer, the building secretary will contact you the 1st week in August when they return. If you do not complete the first part of the new student enrollment online, we recommend that you schedule an appointment with your respective building's secretary. High School Secretary- Trilby Workman Middle School Secretary- Tina Cantwell Elementary Secretary- Tiffany Willis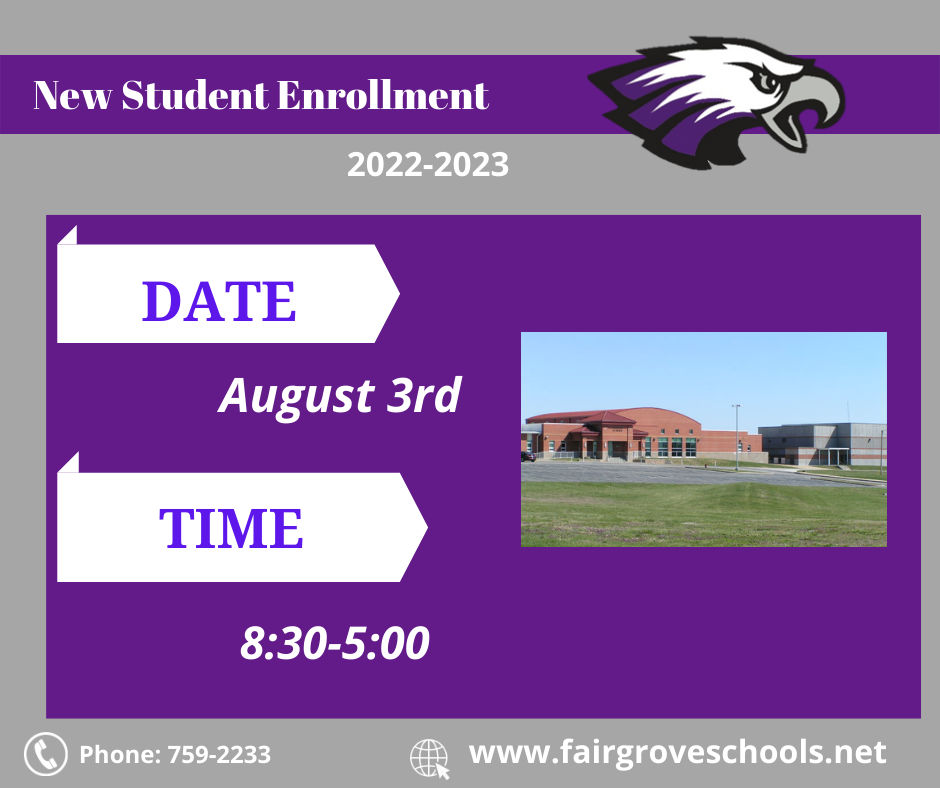 The Fair Grove R-X School District is now hiring a lead daytime custodian. Benefits include: board paid health and life insurance, 2 weeks paid vacation, 9 paid sick days, 3 paid personal days, in addition to PEERS retirement. The salary range is $16.00-$18.00 based on qualifications and experience. Apply online at
https://fairgroverx.tedk12.com/hire/index.aspx
or call 417-759-2233 ext. 100 for more information.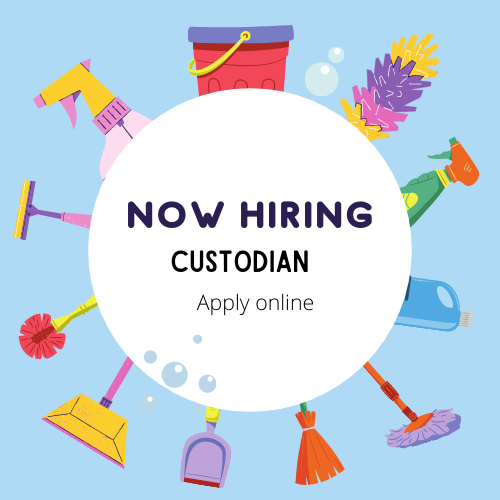 Online registration for the 2022 - 2023 school year is open. Parents, you will receive an email regarding your temporary password to access your Lumen account. You will need to be sure the 2022 - 2023 school year is selected. Please be sure to complete the online registration by August 5th.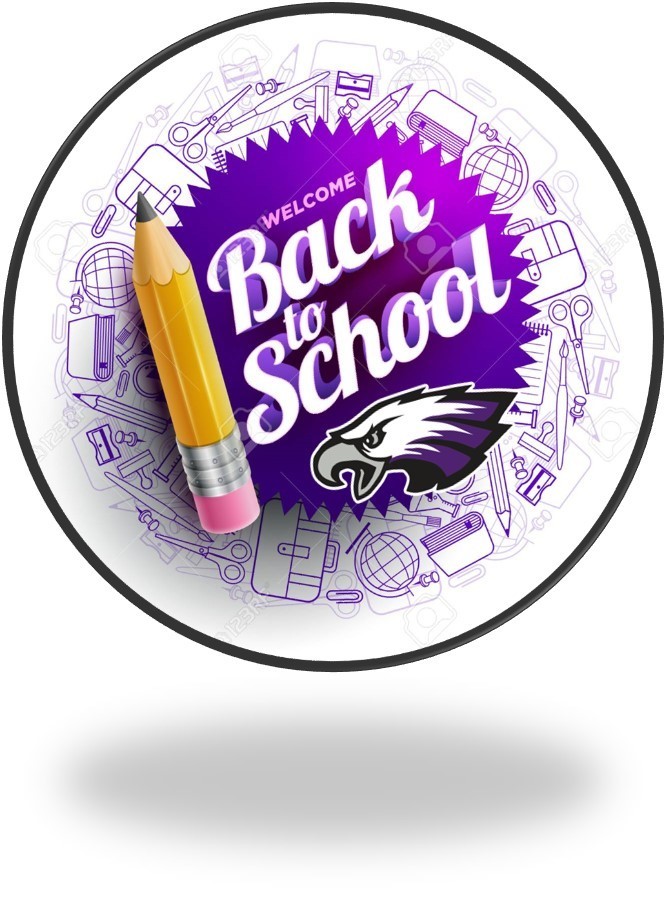 The Fair Grove R-X School District is now hiring a lead daytime custodian. Benefits include: board paid health and life insurance, 2 weeks paid vacation, 9 paid sick days, 3 paid personal days, in addition to PEERS retirement. The salary range is $14.00-$18.00 based on qualifications and experience. Apply online at
https://fairgroverx.tedk12.com/hire/index.aspx
or call 417-759-2233 ext. 100 for more information.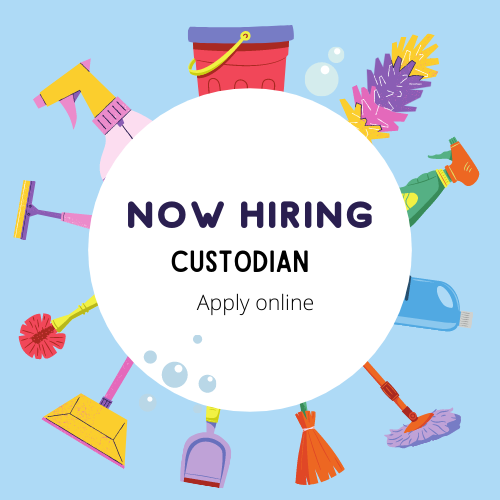 The State Quarterfinal baseball game will be played AT FAIR GROVE tonight. The Eagles take on Springfield Catholic at 5:30 pm. All tickets must be purchased online through the MSHSAA website at the following link:
https://www.mshsaa.org/CMSPages/Tickets.aspx

Our State Quarterfinal baseball game scheduled for today has been postponed and rescheduled for tomorrow, May 27th. The game will remain at Fair Grove and start at 5:30 pm. If our field is unplayable due to the rain, the game will be moved to Hillcrest High School and remain at a 5:30 pm start time. A decision will be made by noon tomorrow on the location of the game. Only digital tickets will be accepted at the game. Tickets can be purchased on the MSHSSA website at the following link:
https://www.mshsaa.org/CMSPages/Tickets.aspx